The Abita Mystery House: Lousiana's "most intriguing and provocative museum"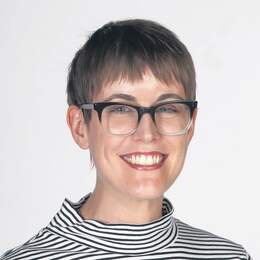 Part folk-art museum, part junk-shop lover's fever dream, this oddball attraction near New Orleans lives up to its reputation as Lousiana's most eccentric attraction.
"Bring your sense of humour," advises the sign outside the Abita Mystery House.
It seems a fitting introduction to this eccentric little place — part folk-art museum, part junk-shop lover's fever dream — on the edge of the pretty little former resort town of Abita Springs, an hour north along the causeway across Lake Pontchartrain from New Orleans.
There are lots of these signs, not to mention a generous serving of humour, at the mystery house. There are signs from presumably long-defunct businesses, signs with snippets of local history — "In 1900, Abita Springs had accommodation for 2000" — and handpainted signs with folksy sayings and wisecracks. "No taxpayer's buck was wasted on this family museum," reassures one. "I did all this while you were on your 'smart' phone," quips another.
The signs are just the beginning, though. Spread throughout the main exhibition hall, outdoor areas and other spaces is a kaleidoscope of memorabilia, kitsch, Americana, folk art, curiosities and straight-up junk. There are old pinball machines and arcade games, out-of-date electronics and paint-by-numbers pictures, battered numberplates and old shoes, stickers and photographs and vintage ads covering the walls and the ceilings.
There's an Elvis shrine, collections of antique barbed wire and of beer cans, even short treatises on quirks of regional culture and history, signed "The Night Shift Historian". Particularly absorbing are the dioramas depicting scenes from southern life, which light up and move at the push of the button. There's a jazz funeral, a plantation, a barbecue spot, even one titled Martians at Mardi Gras.
Then there's the taxidermy, which is often downright odd. Of these, Daryl the Dogigator (part dog, part alligator) is a kind of mascot for the attraction — I later buy a badge featuring his likeness in the gift shop. But there's also something labelled "the harmless Quackigator", with the head and webbed feet of a duck and the body of an alligator, and "the ferocious, feathered, flying Alliduck", with an alligator head and duck's body.
Elsewhere, a trio of stuffed chickens (one with two heads) are embarking on a fishing expedition, arranged in a little boat kitted out with lifejackets and rods.
Buford the Bassigator, a monstrous half-alligator, half-bass that's more than 6.5m long, stands under a tin-roofed shelter in the courtyard, not far from the pond of snapping turtles, the Airstream caravan and the cubbyhouse filled with hundreds of bottles of hot sauce.
It's not just the stuff itself, but also the profusion of it, making up a kind of cabinet of wonders in which the whole is greater — and weirder — than the sum of its parts.
Indeed, there's so much it can be as hard to know where to look as it is to describe the place.
Founded in 2000, this self- made world is the brainchild of local painter John Preble, who waves us through from behind the counter on our way in ("you can pay later," he tells us). He in turn was inspired by a visit to Tinkertown, a folk-art museum in New Mexico.
These days, the Abita Mystery House's website proudly proclaims it to be Lousiana's most eccentric attraction and quotes the long-time former director of the New Orleans Museum of Art, who called it the State's "most intriguing and provocative museum".
Admission, in the end, is $US3 — small change for somewhere you could happily spend hours. Preble has been working on the collection for the best part of 20 years and people show up quite often with items to donate. (Another sign reads: "Reduce clutter, give me your stuff.")
I can understand the impulse to contribute: while I'm chatting to Preble on our way out, he asks me if I make things too, and I feel I'm letting him down when I confess I don't.
Still, this is the kind of place where you can't help but walk out with a smile on your face. As yet another of those signs says: "This museum was built for amusement purposes only."
Fact File
For more details, see abitamysteryhouse.com.
While you're in Abita Springs, stop in at the Abita Brewing Company's Abita Brew Pub for lunch and a drink. This long- established craft brewer also offers tours of its nearby brewery. abita.com. 
Categories