The ancient ruins of Persepolis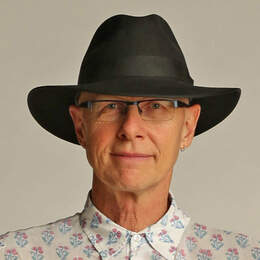 The Royal Complex at Persepolis in ancient Persia was built by a team of skilled workers for Darius the Great. 
The 111 steps of the Grand Staircase up to the terrace of the Royal Complex at Persepolis are precisely 10cm high and 40cm deep. They were designed to be walked slowly, in full costume, while engaged in conversation. They had partial, thigh-high parapets which mostly hid the legs, adding to the perception, for those uninvited and watching from ground level, of these feted people floating; ascending to a higher plane.
That plane is the great platform of the Royal Complex of Persepolis, built by skilled workers about 500BC for Persian king Darius the Great.
The third king of the kings of the Achaemenid dynasty, he ruled at its peak the Persian Empire founded by Cyrus the Great, who based it on friendship and mutual interests of the various kingdoms included within it, each with its own king. It was a sort of empire of confederation.
The only function of the Royal Complex of Persepolis was to inspire. It was a colossal palace, understandably misnamed by the Greeks: Perse for Persians; polis for city. "But it wasn't a city," points out our guide Karan. "It was a Royal Complex."
The oldest remains date back to 515BC but Darius the Great had started planning the Royal Complex of Persepolis in 518BC, based on a 125,000sqm terrace. He had a masterplan, with each king responsible for fulfilling his part of it.
At the front was The Gate of All Nations — a massive symbol of the philosophy of Darius and his empire. There are remains of the Hundred Column Hall.
Persepolis is thought to have become the wealthiest spot on Earth, in its day, guarded by 10,000 soldiers. They were called "the immortal guard", as when one died, he was immediately replaced, to maintain this number. Rather than relying on the conscription and volunteering of villagers, Darius paid his army and clothed them in purple uniforms.
"You can compare them to the Jedi knights in Star Wars," Karan says.
There are carved images of the Persian archers. It is said that when they shot their arrows, day turned into night. There are others of a lion biting a bull — representing the sun and Leo, chasing Taurus and the winter away in the vernal equinox in March.
There is a carving showing the nations of the Persian empire —including Greeks, Macedonians, Libyans, Ethiopians, people from Central Asia, Arabs and Indians, all come together here.
And, in its way, that continues, for archaeologists from the US, France, Germany and Australia have all worked here, Karan says.
When Alexander the Great reached and sacked Persepolis, he is said to have needed 3000 camels and mules to carry away its treasury's contents.
At the necropolis of Naqsh-e Rustam, 12km away, are the rock tombs of Darius the Great and three other kings of the Achaemenid empire, high in a mountain side.
Cyrus the Great's tomb is at nearby Pasargadae, a UNESCO World Heritage site, as is Persepolis.
"On March 20, for the vernal equinox, the place was crowded with young people," Karan says, as we stand before Cyrus the Great's big limestone tomb at Pasargadae. "It was crazy." He shakes his head. "It shows what a place this man has in young Iranian hearts today. This tomb is Cyrus for Iranians today.
"He was praised by friend and foe. He had a human rights charter. He said that wherever Persian armies went, they shouldn't destroy and plunder. He came into a relationship with the kingdoms he had under him.
"His genius was to not be brutal to other cultures."
Human stories of Persian power
Wafting through the columns and ruins of the ancient Royal Complex of Persepolis are human stories, ancient and modern.
Human Story — ONE
This epic ancient city, established by king Darius the Great in the late 6th century BC and once the capital of Persia, was not built by slaves, but by well-paid workers.
They came not only from modern-day Iran but from all across the ancient Persian empire — from as far as Greece and Egypt, Lebanon and Syria. They brought skills and were encouraged to add to what was being built. "They all brought something from their own culture," our guide Karan says.
In some of the carving there is an Egyptian influence; in the columns, the Greek, though they are thinner and more widely spaced than even in Athens' antiquities, showing that they were part of a developed design.
All the managers were women and when they became pregnant, they took leave (even paid) and often later returned to work.
Human Story — TWO
In 1971, to mark the 2500th anniversary of the founding of the Persian Empire by Cyrus the Great (two kings after Darius), the Shah of Iran, Mohammed Reza Pahlavi, held a celebration at Persepolis which took more than a decade to plan. Part of the event would be held nearby at Pasargadae, where Cyrus the Great's tomb stands.
At Persepolis, a tent city was organised by a Parisian firm, inspired by the 1520 Field of the Cloth of Gold meeting between Henry VIII of England and French king Francis I. The "tents" were, in fact, 50 luxury apartments cloaked in tent fabric. Maxims of Paris provided the catering and Chateau Lafite Rothschild 1945 was served, as were 50 roasted peacocks. There were 250 Mercedes limousines (all red) to chauffeur guests.
And such guests. Among those at what was perhaps the most remarkable social event of the 20th century were Emperor Haile Selassie of Ethiopia, Prince Rainier III and Princess Grace of Monaco, King Frederick IX and Queen Ingrid of Denmark, King Mahendra and Queen Ratna of Nepal, King Olav V of Norway, Sultan Qaboos of Oman and King Moshoeshoe II of Lesotho. First lady Imelda Marcos was there for the Philippines. Prince Philip, Duke of Edinburgh, and Princess Anne represented Queen Elizabeth II, and Governor-General Sir Paul Hasluck attended for Australia.
The party drew criticism for its lavishness. The money could surely have been better spent on social needs in Iran, critics argued — ignoring its value in improving local infrastructure and presenting Iran to the world. Islamic leader Ayatollah Khomeini called it the "Devil's Festival".
It was a pivotal event before the 1979 Islamic revolution and ironic, or course, that the celebration of 2500 years of the Iranian monarchy was such a visible part of its downfall. The party at Persepolis is considered its swan song.
Human Story — THREE
After the 1979 revolution, which saw the overthrow of the Shah and the installation of Islamic leaders, some hardliners wanted to destroy all pre-Islamic iconography. A very strong clergyman set out from Shiraz with a team of bulldozers to destroy Persepolis. But when he got to Marvdasht, villagers blocked the way. Men, women and children lay down in the streets.
"They said that if he wanted to destroy it, he would have to drive over their dead bodies," Karan explains, showing me round.
"Young and old, farmers and villagers, it is quite astonishing to know how they cared about their ancient history."
It bought time for academics and other interested and powerful parties in Tehran, and the United Nations, to become involved.
Persepolis was saved.
"Some people with small steps can prevent major disasters," Karan says.
FACT FILE
Travel Directors' 29-day Treasures of Persia and the Caucasus tour visits Iran (including Persepolis, Naqsh-e Rustam and Pasargadae), Armenia, Georgia and Azerbaijan.
In 2017, the first departure is from May 8 to June 5. The tour is $16,550. It includes international flights, all travel within countries, accommodation, all meals, all tips, gratuities and entrance fees, tour manager and local guides.
See traveldirectors.com.au, 9242 4200 and 1300 856 661.
Disclaimer
Stephen Scourfield was in Iran as a guest of Travel Directors.
Categories