Travel Story

The best way to see Victoria Falls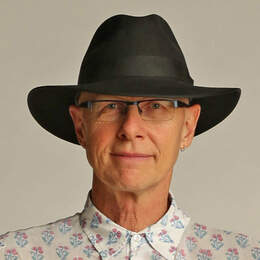 One of the world's greatest natural wonders, Victoria Falls falls on the border between Zambia and Zimbabwe. So which side offers the best view?
Victoria Falls has an ancient connection to Western Australia.
For it was 110 million years ago, as the Gondwanaland super-continent broke up, with Australia and Africa tearing away from one another, that giant cracks appeared in the basalt there and a series of waterfalls formed.
Victoria Falls are on the border between Zambia and Zimbabwe, covering the full 1700m width of the Zambezi River.
On average, more than 1000 cubic metres of water is estimated to pass over the falls every second. The plume of spray can rise 500m and be seen 20km away.
But is Victoria Falls better viewed from the Zambian or Zimbabwean side?
Not so long ago, I was staying in Zimbabwe, in the town of Victoria Falls, and visited from that side, enjoying it.
But today I am in the town of Livingstone, in Zambia, and visiting from this side. And this side of the 1700m-wide falls is into a tighter chasm, and I walk opposite and past East Cataract, the appropriately named Rainbow Falls (rainbows are best in the morning), Horseshoe, Livingstone Island and Devil's Cataract.
They are all there, close; right in front of me.
Across Knife Edge footbridge, there is a loop through rainforest nurtured by the spray (which would have soaked me had I not got a poncho, mainly to protect my camera bag).
From mid December to September, the Zambia side usually has plenty of water coming over the falls — there's a lot early in the year.
But it usually dries out in October and November, when it will still be flowing on the Zimbabwean side.
Given the choice, what would it be? Well, both, of course. It is worth the cost of the extra visa $66 in Zimbabwe, $40 in Zambia to cross over the Victoria Falls Bridge from one country to other and see the other side.
Given the choice, if it had to be one, I think it would be Zambia.
Stephen Scourfield was a guest of Abercrombie & Kent.
Fact File
Zambia can be visited year-round. The best time for game viewing is during the dry season, June to October, when animals congregate around the rivers and waterholes. Between November and March during the wet season, the scenery is greener with newborn animals in abundance and lower prices. Roads in the Mfuwe area of the South Luangwa National Park are all-weather so the park can be accessed year-round although some of the bush camps close during the wet season. The best time to see Victoria Falls is from June through to September.
Luxury travel company Abercrombie & Kent specialises in private and small-group travel to southern Africa. A tailor-made seven-day private journey to Zambia with two nights at Sanctuary Sussi & Chuma, three nights at Sanctuary Chichele Presidential Lodge and one night at Latitude 15 in Lusaka is priced from $5430 per person. Prices include all meals, drinks and laundry on safari, bed and breakfast in Lusaka, internal flights Livingstone/Lusaka/Mfuwe/Lusaka, all game drives, transport and park fees. Contact Abercrombie & Kent on 1300 590 317 or abercrombiekent.com.au.
Categories