The Big Travel Quiz Night 2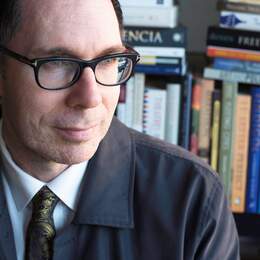 Our readers can't get enough of quiz nights, if the success of the second Big Travel Quiz Night is anything to go by.
Can you name any three of the five countries bordering Tajikistan? Or what the Balinese Day of Silence is called? Or what language is spoken in Uruguay? Or which city have both Frank Sinatra and Taylor Swift sung about?
I'm not sure I can. But one thing is for sure: a good number of the 250 readers at our second Big Travel Quiz Night could. Which was just as well, as the stakes were high, with $9000 worth of Travel Club gift vouchers up for grabs. And more besides.
In fact, these guys take their quizzes as seriously as their travels. The vigorous debate between team members. The looks of intense concentration on their faces. Was there even perspiration on their brows? Then the shouts either of jubilation or dismay as the answers were read out. Above all, however, the sheer sense of excitement, of exhilaration. Of fun.
That the event, again held at the recently-refurbished Claremont Football Club, was such a success was partly down to the seemingly inexhaustible knowledge, rakish charm and quirky humour of quiz masters Stephen Scourfield and Patrick Cornish.
Acting as I was as MC, it was a pleasure to see them at work. Through the evening, they delighted participants with their onstage banter as much as they exasperated them with some of their more obscure questions.
That the evening was such a success was also partly down to the fact that marking the score sheets was a terrific team whose number included new West Travel writers Monica Videnieks and Michael Ferrante. (You'll be seeing more of their byline in these pages in the weeks ahead, so look out for them.)
But it was mostly down to the 250 passionate, loyal and inquisitive readers — many of whom came to our first Big Travel Quiz and who will no doubt be coming to the next one on September 5. We hope to see you there too.