The bold colours of Broome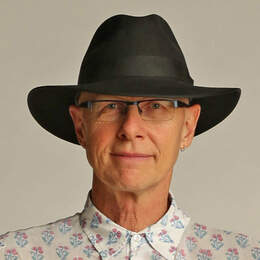 From the turquoise of the ocean to the green of the mangroves and the red pindan earth, our Travel Editor reflects on the distinctive landscape and character of the Kimberley town.
Broome comes at you in colours.

It comes at you in an ocean of turquoise as the aircraft banks in towards a lattice and bougainvillea, tin-roofed. The shallow, silty water of Roebuck Bay is a shimmering, big-tide aquamarine.
It comes at you in the matte green of mangroves. They fringe the town, sometimes high and dry, sometimes inundated with saltwater.
And then it comes at you with red. Where the bleached land meets the ocean, it as if the epidermis of the Earth has been cut; the red pindan cliffs look like fine blood line.
When you stand against them, the colour seems to vibrate. Out at Reddell Beach, between the big jetty and Gantheaume Point, it is pockmarked by gold coloured stones, like some delicious honeycombed dessert.
And then there is the deeper ochre of Gantheaume Point itself, where the Mesozoic Broome sandstone has been sculpted by time and weather to oversized bowls and gargoyles, and a big, natural adventure playground.
Curving away from it is the white sand of Cable Beach, dotted with boats, dunes behind, and more red bluffs.
The mix of colours is a heady palette, and it all shimmers under the northern sun on a clear, blue-sky day.
When in Broome...
Broome Museum is a good place to start. In unfurling the history, the town is explained: first the Indigenous story, of course, and then the early pearling that brought Japanese, Malays, Chinese, Filipinos, Koepangers.
Broome's flavour still has the spicy complexity of these cultural roots.
There are models of traditional Broome buildings, and insights into the lives of the British who came with their Singer sewing machines and pith helmets.
In the Second World War, on March 3, 1942, Broome was attacked by Japanese fighter planes — 88 people died and more than 20 Allied aircraft were destroyed.
There is the story of other flyers too — the wetland birds who fly down from Siberia, over the Philippines, to feast in the mud of Roebuck Bay.