Our World

The Bregenzerwald valley: Europe's secret foodie heaven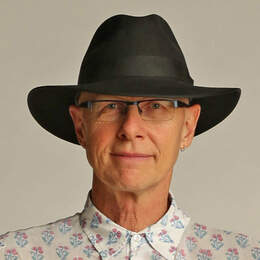 A sense of history, an appreciation for craftsmanship and some brilliant food all come together in this tranquil pocket of western Austria.
While mass tourism was booming in the 1970s and 80s, the people of the Bregenzerwald valley in Austria were farming. They were tending the lush grasses and caring for their soft-nosed dairy cows.

They were practising a three-tier system of alpine farming. In early summer, they'd take their small herds to the high alp to graze on the sweet grasses, herbs and flowers. They'd move back down to lower levels in late summer and return to the valley in autumn.
They made mountain cheeses in the villages and alp cheese in the summer farms — a way of making the milk last for weeks or years.
They still do.
Thirty types of cheese are made in Bregenzerwald today, made from the area's high-quality milk.
They were also developing and refining an innate sense of proportion and balance into a distinctive modern, yet classic, timber architecture and perfecting their craftsmanship. In particular, the carpentry in Bregenzerwald is of the highest quality I've ever seen.
As you will have already gathered, Bregenzerwald is not quite like the rest of the Vorarlberg region; not quite like the rest of Austria; not quite like anywhere else.
"People in the valley really think about things," says Helga Raedler, who guides specialist tours of the valley and also works at the Women's Museum in Hittisau, one of the valley's 22 villages. They are critical thinkers. They consider and analyse, and weigh things up. "Is this good for the village? I will think about this," as one explains to me. And only when they have weighed things up might they adopt a new idea — and then, wholeheartedly. This is a thoughtful, dynamic society.
"People have a way they want to do things and put themselves into it," Helga says. "We are very connected." And this valley is well known for its strong women. During the Thirty Year War in the 17th century, with the men away fighting, the women defended the area with hay forks. During the Napoleonic 19th century, they went to court in an attempt to keep their farming men at home.
All that history seems embedded in the strong, elegant and impressive women I meet in Bregenzerwald.
The travel trend is towards seeking authentic experiences, finding unfamiliar food that's close to its source, and to genuine insights into local cultures. And now the people of the 22 villages of the Bregenzerwald valley, who might have felt they missed out on previous tourism booms, are in an enviable position.
They have stayed true to themselves and their region, and that's precisely why visitors are coming.
Bregenzerwald's geographic position is an advantage, too. It is just over two hours drive from Zurich in Switzerland and just over three from Munich in Germany — countries with strong economies and people who like bespoke weekends and holidays in Bregenzerwald. It has been helping to fuel the development of quality tourism.
I arrive first in Schwarzenberg, a picturesque town of timber buildings that date back to the 16th century. The old farmhouses had a room which was a sort of "waiting area". People who came to talk, often about agricultural business, would wait in this room.
A modern version of a meeting place is Cafe Angelikahohe, where an aperitif strawberry cocktail is served.
The annual Schubertiade concert series in the villages of Schwarzenberg and Hohenems is considered by many to be the world's most important Schubert festival. More than 35,000 visitors come to some 80 events.
I am staying at the hotel Gasthof Hirschen Schwarzenberg, and though this inn has 250 years of history, the new rooms among its 24 doubles, five singles and four apartments blend seamlessly — contemporary versions of traditional thought.
A lot of Austrian hotels offer half board, the Hirschen among them. This means breakfast and dinner are included in the room rate, giving the hotel the surety of numbers in their dining room, and guests normally a good deal.
The four-course dinner of beef, duck breast, trout confit and vanilla topfen mousse in an historic timber-panelled room is exceptional. Food is a big part of the offering of Bregenzerwald hotels, as is the design, wood interiors and carpentry craftsmanship the like of which I have rarely seen.
"This village does things well," as Helga puts it, "whether it's grass or woodwork. And that's not easy in this day and age."
Bregenzerwald seems its own little, high-quality world.
That theme certainly continues at Hotel Das Schiff in the nearby village of Hittisau. It was built by the Metzler family in 1840, and the fifth generation now runs it impeccably and with attention to every detail.
One can see that every development of the property has been carefully and sensitively thought through and immaculately executed, down to the finest detail.
Every piece of timber, every bit of carpentry, every shelf, has a rather exquisite quality to it. Das Schiff also offers half board, gourmet half board, and has three restaurants.
But tonight I walk a little way to the famed restaurant of the hotel Gasthof Krone.
Dinner is sheep cheese, pike from nearby Lake Constance, poppy-seed parfait and cheeses from the Bregenzerwald. It might have been pork cheeks with semolina, beef consomme or Viennese schnitzel. Veal is often served, as is local asparagus.
There is always an emphasis on local produce. While Dietmar Nussbaumer plays impeccable host, wife Helene Nussbaumer-Natter is in the kitchen producing this wonderful food.
I sit in the restaurant, constructed of the local silver fir, made by the craftsmen of this valley.
When Dietmar shows me some of the hotel's 27 rooms, I note more of this beautiful woodwork, and curtains of a woollen fabric that is traditional for coats here, and impervious to light.
On a shelf are some of the books that the hotel has published, about architecture, lake fishermen, cultural lives, and some by its "house philosopher", Peter Natter.
No, Bregenzerwald is not quite like anywhere else.
Helga says: "The rest of Austria is far away."
But I think that the rest of the world feels very far away from this very particular, refined and sophisticated place.
Culinary hikes
Five different self-guided culinary hikes can be booked as packages in Bregenzerwald. Guests get a folder with a map, clear directions and vouchers, and start with breakfast, hike on to lunch and then to dessert.
It might be the traditional breakfast at Joslar in the village of Andelsbuch. This old farmers' house has always been a meeting place and in its restored guise has kept its history and heritage. "People come to Joslar from 17-years-old to 80," says Cornelia Kriegner, from the nearby village of Egg, who's showing me around. The mountain breakfast of coffee or organic tea, salami, cheese, tomato, muesli, bread, homemade butter, marmalade and jams is excellent.
Today we then take a "retro chairlift", as Cornelia calls it. On Niedere mountain we lunch at Irene and Leo Feurstein's alpine hut Alpe Niedere, with its spruce walls, maple tables and oak floors. There's the popular Austrian sparkling drink Almdudler, and the traditional dish kasknopfle.
"The alpine cheese in this has never seen the valley," Cornelia tells me. There's also a shot of schnapps, also made in this hut, from the roots of the gentian, or enzian, plant.
After a gondola ride, hike and local bus to Egg, there's dessert at Gasthaus Engel at Karin Kaufmann's place. Karin's philosophy is "using the best local produce of the season and taking the easiest way to cook or bake for the best result". The result today is a rhubarb cake with meringue topping (and any good Austrian will tell you meringue was invented here). Karin finishes it with strawberry sour-cream ice-cream she's been making from the season's first strawberries, and local cream. It is incredible.
When asked how it is decided which restaurants are included in the hikes, Cornelia says: "They have to be nice. They have to have good food. And the distances between have to make sense." The hikes cost from €40 ($59) per person per day. bregenzerwald.at/s/en/culinary-hikes.
Fact File
All visitors who spend at least three nights in Bregenzerwald between May 1 and October 31 are
given a Bregenzerwald Guest Card. It gives free travel on the good local bus system, free access to nine cable cars and free entry to seven swimming pools. bregenzerwald.at.
Find information for travel in Austria at the Austrian National Tourist Office's website, austria.info.
For more on Vorarlberg: vorarlberg.travel/en.
Disclaimer
Stephen Scourfield travelled as a guest of the Austrian National Tourist Office.