The bright future of Omani tradition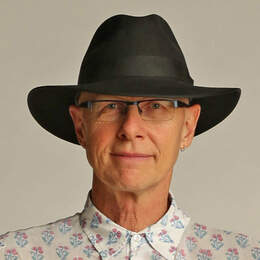 Amal Waqar is committed to keeping traditional Middle Eastern arts and music alive, but embraces influences upon it.
Amal Waqar made national headlines in Oman as a 17-year-old, when she became the country's first female and youngest musician to debut in an oud recital.
At the time, I saved the cutting from the Times of Oman. The oud is the most important instrument in Arab music and almost exclusively associated with male players.
And now, these four years later, sitting on a rooftop overlooking Muscat's white block homes, like dot-less dice, and the motionless turquoise chiffon of the Gulf of Oman, Amal closes her eyes and plays.
The music of the Middle East streams across the stationary scene like ribbon. Amal's fingers slide on the ancient instrument's fretless neck, notes bending and blending, the sound rooted in the sands of the Arabian Peninsula.
And then, among the oud's sharp, soft, plumy and punchy phrases, I hear a twist ... a little jazz, even contemporary rocky riffs. Fusion.
Amal and her music have the same story. She is born of the desert, a child of Oman, and yet she now spends her time between Muscat and the Berklee College of Music in Boston, where she is studying under master oud player Simon Shaheen.
Shaheen is one of the greatest documented oud players of this or any generation. He first heard Amal when she was 16, when she had been playing for just a year, and worked for four years to get her to Berklee.
"I first picked up an oud when I was 15," Amal recalls. "I had to have one."
She started teaching herself. "I am a really strong believer that persistence is talent." Then she joined classes for women at the Oman Oud Hobbyists' Association at Sultan Qaboos Higher Centre for Culture and Science. She says that of the few women on the course, she was the youngest and all the others were gone within a year.
She is committed to keeping traditional Middle Eastern arts and music alive, but embraces influences upon it. She says she believes "a more realistic future that reconciles the constant duality of our traditions and Western influence is possible".
She says there's a misconception that being progressive and liberal is being Western. "I don't think rejecting your culture to blindly follow another is being progressive. This desire to disconnect from tradition is, I think, problematic. Finding a balance is the key. This is a global issue for young people."
While Oman is outward looking, engaged with the world, a mediator in regional and global affairs, and progressive, and education is as valued in villages as Muscat itself, there are still conservative families here, where girls don't go to school.
But Amal's father, Muhiudeen Waqar married an American-Colombian woman, Diana Rodriguez, known now as Alia. "My father was a rebel."
"I have been told many times that the way I play the oud is disrespectful and sacrilegious. But if I played oud in a way that wasn't receiving that criticism, I wouldn't be playing it in a way that is pushing it forward. So the fact that I get that kind of criticism is something I welcome, because it means that I am doing something progressive." Hence the jazz lines added to Arabic music.
Amal has from Oman to Ohio, Brooklyn to Beirut, Dubai to Doha, but, in a private concert, she shares her music and story exclusively with our Travel Club Tours guests. They are visiting Muscat as the centrepiece of a Middle Eastern journey which began in Abu Dhabi and ends in Dubai, and run in partnership with our friends at Collette.

I see Amal as a product of Oman — a unique country which its ruler, His Royal Highness Sultan Qaboos bin Said, has described as the Switzerland of the Middle East.
While under his father's rule until 1970, the country was isolated and tightly bound. Since then, it has embraced the world, remained neutral, mediated in global and particularly Middle Eastern disputes and built and maintained relationships with the US, Iran and Saudi Arabia, all at the same time.
Sultan Qaboos has fostered education, health, the arts, women's position in society, and embraced wider thoughts — Omanis follow the Ibadi form of Islam, but there are churches and temples here, too. Indeed, some of the stained glass in the Grand Mosque is from a French church.
Amal's accent is a fusion of the Middle East and US, and our conversation leads us through the "precarious, unique, exciting situation of the Gulf", as Amal puts it, to the politics of pop.
As she plays and we talk on the rooftop overlooking Muscat, I take these photographs of Amal, and ask her to move out of the shade and sit in a better spot. It is a 26C winter's day.
"Are you OK sitting in the sun," I ask. She looks at me and laughs. "I am from the desert."
And, despite her international outlook, I still see that.
Fact File
WHERE
Muscat, Oman, is an hour's flight east of Abu Dhabi and Dubai, a bit longer from Doha.
WHY
A good side trip for passengers on Etihad, or Emirates or Qatar. It's perfect for three nights just in Muscat. Many visitors go down to the old inland heritage capital of Nizwa (less than a two-hour drive each way) for a daytrip, but I'd stay there and make it four nights in Oman.
WHO
You can just mooch about Muscat's souks, and enjoy great hotels and the beach. Thee are plenty of five-star hotels but affordable ones too, for less than $100 a night. Or you can really tour, to remote Arabian dhow-building towns, fishing villages, Bedouin landscapes, the Empty Quarter and the formidable Hajar Mountains. Tour companies do it all in comfort.
WHAT
Head out in the evening to Muttrah souk, visit the Grand Mosque, get a guide.
WHEN
Great weather from November to February — daytime about 24C and clear blue skies. Night about 17C. I love it in January.
In Arabic legend, the oud was invented by Lamak, the grandson of the first man, Adam. The story says that he hung his dead son in a tree, in a sort of sky burial, and the instrument takes its shape from his skeleton.
But it seems the first clear record of an oud is about 5000 years ago. From Mesopotamian times there are stone sculptures of people playing something that looks like an oud, Amal says.
She plays the most usually found, with 11 strings — five tuned in pairs, and a bass string. The neck is relatively short, the fingerboard unfretted, and the strings kept at tension by pure physics, through the angled head.
In Middle Eastern music, the oud is "prince of instruments". 
The rounded body is made from strips of wood (it is said its name may come from the Arabic for "wood") and it is plucked with a plectrum known as a risha or mizrap — originally it was a feather, perhaps from an eagle. 
Disclaimer
Stephen Scourfield was a guest of Oman Tourism and Etihad.
Categories