The classic New York diner with a generous serving of stardust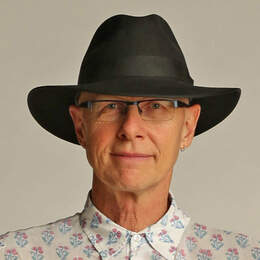 Would-be stars of stage and screen dish up American classics — and tunes — at Ellen's Stardust Diner in Times Square.
When Collette travellers get to New York City, they end up in Ellen's Stardust Diner in Times Square.
And it's quite an experience.
For the future stars of stage and screen are drawn here to work, at 1650 Broadway. There's a quick queue for the 7am opening, and then we are warmly welcomed into a classic American diner, with booths, stainless steel and posters.
After ordering a New Yorker omelette with salmon ($US15.50) and "qor-fee", the female waitperson takes up a microphone and starts singing. Show-style, full voiced but something gentle to begin with.
Another sings as we eat and then a young man does a bit of Elvis and climbs up and walks a narrow platform between the backs of some chairs.
Ellen's has been the home of singing waitstaff since 1987.
It was named for Ellen Hart-Sturm, a New Yorker who grew up in Queens, became Miss Subway in 1959, married businessman Irving Sturm and opened Ellen's Cafe, which was in business for 32 years. Ellen's Stardust is a tribute to her, and has a gallery of "Miss Subway" posters, along with photographs of singers and stars.
For breakfast, there's also the choice of that classic New York breakfast, the Short Stack ($US17) — two pancakes or two waffles with toppings.
There's Brooklyn Pride ($US16), with scrambled eggs and melted American cheese on a rainbow bagel. (Yes, rainbow.)
And it's all washed down with $US1.50 rich roasted Colombian coffee.
Later in the day, guests might choose Irv's Brooklyn potato pancakes, the "Great Bowl of Chili" or a Stardust signature salad, with chopped grilled chicken, apple smoked bacon, corn, cucumber, tomato, blue cheese, cheddar, mozzarella cheese, mixed greens, balsamic vinaigrette.
They might go the Duke — cornflake-crusted chicken breast with a side of spiced brown hot sauce, melted pepper jack cheese and frizzled onions on a potato bun. They might try Brooklyn Brisket.
In the burger department, there's the Mighty Mo double cheeseburger and the Be Bop a Lula Burger, with America cheese and bacon.
The show's far from over ...
There's Mama Mia Meatloaf, Sammy Davis Jr Chops, Lenox Avenue style chicken and waffles (yes, really — golden waffle, fried chicken breast, maple syrup and hot sauce on the side).

Gene Kelly's beef stew is a big favourite in the diner — tender, slow-cooked beef served on Mueller's egg noodles.
And Love Me Tenders are popular, too. The breaded chicken fingers, onion rings and waffle fries come with honey mustard sauce.
And it all comes with plenty of atmosphere and songs from would-be Broadway stars of tomorrow.
Fact File
For planning and booking, contact travel agents and visit gocollette.com.
Disclaimer
Stephen Scourfield was a guest of Collette. They have not seen or approved this story.
Categories