The delights of 'cockney' Paris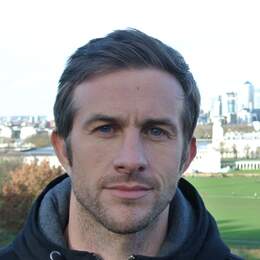 Savour a hidden, green corner of the French capital.
Celine, my Parisienne partner, has given me directions for what she assures me is one of the "hidden" gems of her home city. Somewhere I'll probably have, more or less, all to myself as well.
Ten minutes after exiting Belleville Metro station, where Paris' 10th, 11th, 19th and 20th arrondissements meet, I'm one of three people roaming the spacious, mural-and-mosaic-dotted terrace capping Parc de Belleville, a chilled-out, rose-and-vine speckled green space just north-east of Pere Lachaise Cemetery (resting place of Jim Morrison, Oscar Wilde and many other famous and not-so-famous souls).
Before me, as Celine promised, is a glorious, sweeping panorama of the French capital, with the Eiffel Tower — once described as a "Metal Asparagus" — looming majestically in the distance.
Around me, meanwhile, is one of Paris' most absorbing neighbourhoods. "Beautiful Town" in French, Belleville was the birthplace, in 1915, of Edith Piaf, whose mournful tunes still reverberate around Parisian bars and brasseries, including several here in this one-time hilltop village, which was previously surrounded by farms and wineries before being subsumed into the city's sprawl in 1860.
Traditionally overshadowed by more fancied Parisian districts such as Montmartre and Montparnasse, Belleville has, in recent years, emerged as one of the capital's most up-and-coming areas. The gritty, working-class, multicultural vibe has been refashioned, ever so slightly, by an influx of middle-class professionals, artists and creatives (often nicknamed "Bobos": bourgeois bohemians).
An increasing number of curious tourists are visiting, too, and why not?
The bustling rues, boulevards and sleepy, cobbled backstreets of Belleville have a real flaneur- worthy quality ("flaneur" was a word coined by 19th century Parisian writer and wanderer Charles Baudelaire to describe life's strollers, loafers and saunterers).
Belleville has lured outsiders since well before Baudelaire's time, with Armenians, Greeks and Ashkenazi Jews gravitating here and later joined by immigrants from France's African and Asian colonies. Cosmopolitan flavours infuse Belleville's eclectic mix of galleries and studios, cafes and fashion boutiques, hair salons, boulangeries and patisseries, halal butchers, grocery stores and tabacs (tobacco stores).
Some apartment buildings are more shabby than chic, where drying clothes flutter from balconies that look as if they haven't been scrubbed in decades.
I pass market stalls, laden with fruits, flowers and spices, helmed by vendors of North and Sub-Saharan African origins, and shops and restaurants etched with signs in French, Mandarin, Vietnamese, Arabic and English (don't be surprised to hear and meet youthful English-speaking waiters and proprietors; you might be saved the ordeal of desperately scrambling through your French dictionary and being tongue-tied when trying to order food and drink).
Though a medley of languages flutter through the air, French is definitely still the most audible here. I try to listen out for "le accent de Belleville", supposedly the Parisian equivalent of east London's cockney dialect. Nicknamed the "Little Sparrow", famed for her throaty, gutsy style, Edith Piaf apparently spoke and sang in this twang.
I'm unable to detect it as I eavesdrop on the crowds thronging Rue de Belleville, one of the neighbourhood's major arteries. But no matter.
As I return to the Metro station, reflecting on my afternoon's flaneuring in this largely unheralded slice of Paris, I find myself contented and humming "Non, je ne regrette rien".