The first Olympics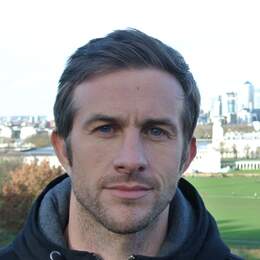 STEVE McKENNA goes back to where the Olympic Games began as he visits the ancient Greek town of Olympia
Olympic fever will soon be upon us again. But now, I'm at Olympia on the Peloponnese peninsula in Greece, where the ancient Games were first staged in 776BC.
Along with a few dozen fellow tourists, I'm stretching my legs on the "track" of the original Olympic stadium. Here, you'll find a rectangular slab of bare earth — 192.27m in length — fringed by grassy slopes, upon which up to 45,000 men, unmarried women and virgins (married women weren't allowed in) would watch naked men flaunting their sporting prowess.
The first Olympic champion was said to be Koroibos of Elis, a local cook and baker who won the inaugural footrace or sprint. Koroibos would have been feted as the fastest man in the world — even though only freeborn Greek men were allowed to participate.
Like today, the Games were held every four years, and expanded with more events, such as javelin, boxing, wrestling and chariot races. Unlike today, the Olympics were primarily staged in honour of Zeus. Weathered columns of the Temple of Zeus are among the sunbaked relics scattered around the sanctuary next to the stadium.
Much of the site, which is scenically surrounded by forested hills, was buried in mud for 1500 years after floods and earthquakes, before excavations by French and German archaeologists began in the 19th century.
Some of their discoveries are displayed inside Olympia's museum, notably intricately carved marble pediments from the Temple of Zeus and the impressively preserved statue of Hermes of Praxiteles.
During each Olympics, 100 oxen were sacrificed at the Altar of Zeus, which grew into a mound of ash and towered about 6m high by AD200.
Upholding an ancient tradition, the flame for the modern Olympic torch is still lit at Olympia, near the ruined Temple of Hera. This kickstarts the official torch relay, which comprises thousands of runners and travels around Greece before being transported to the host city. The relay (due to begin in Olympia on March 12, 2020) formally ends with the lighting of the Olympic cauldron during the Games' opening ceremony and continues to burn until the competition's conclusion.
This is an edited version of the original, full-length story, which you can read here.
A message from Travel Editor Stephen Scourfield...
Thanks for reading us – we value your continuing interest and our connection with you.
But as our readers increasingly move to digital, we have to keep up with them.
As I'm sure you'll appreciate, there are costs involved in doing what we do for you.
To support Travel, reading the full story now requires a digital subscription (it's $1 a day for full access to thewest.com.au, for all your devices).
If you have the newspaper home delivered, you may already have complimentary premium access to thewest.com.au and our digital editions.
And we have other packages, including $9 a week for the weekend papers and everyday digital.
Stephen Scourfield