Arrivals & Departures

The jacket promising to help you beat airline baggage fees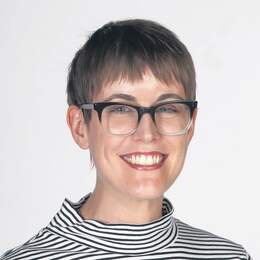 The Aussies behind the Airport Jacket claim it'll practically pay for itself by allowing you to pack up to 15kg of luggage within its integrated compartments.
If you've ever bristled at having to pay to check in your luggage on a flight, or had to hang around waiting at the carousel for your suitcase to come out, or been inconvenienced by an airline losing your bags, a pair of Australian designers have come up with what they say is a solution to your problems.
Sydney couple Andy Benke and Claire Murphy describe their Airport Jacket as the world's most stylish modular jacket. It's quipped with compartments that can hold up to 15kg of carry-on luggage, and can be worn three ways: hip length (holds 3kg of luggage), three-quarter length (holds an additional 6kg) or full length (another 6kg).
The jacket has 14 pockets in total. When it's worn at full length, it can apparently conceal approximately two laptops, an iPad, two pairs of shoes, a pair of jeans, five t-shirts, a jumper and a camera.
It comes with a duffle bag designed to meet carry-on requirements, which can be used to store the jacket and the luggage within it during the journey to the airport and also once you're on the plane, where it can be placed underneath the seat in front of you.
"Essentially this coat would allow you to carry on board everything you would need for an overnight or long weekend stay without worrying about your luggage getting lost or paying excessive baggage fees," Mr Benke said.
The jacket is available in black in sizes from XS to 4XL. It comes in two styles suitable for spring and summer and two winter styles for women and men.
The couple came up with the idea while travelling home from Hobart with their newborn.
"We had so much extra carry-on luggage because of our baby that the airline tried to charge us $140 – more than the cost of our flight," Ms Murphy explained.
"We started jamming clothes, computer chargers, nappies and toys into my pockets until we were right on the weight limit, but everything was spilling out of my pockets and the journey was pretty uncomfortable.
"We thought – wow, there is definitely a massive need for a better solution than this."
The Airport Jacket has been launched on crowdfunding platform Kickstarter. Until March 26, people who pledge through the site can get a summer Airport Jacket for $239 and a winter jacket for $299, or both for $415.
Categories