The many charms of Kuala Lumpur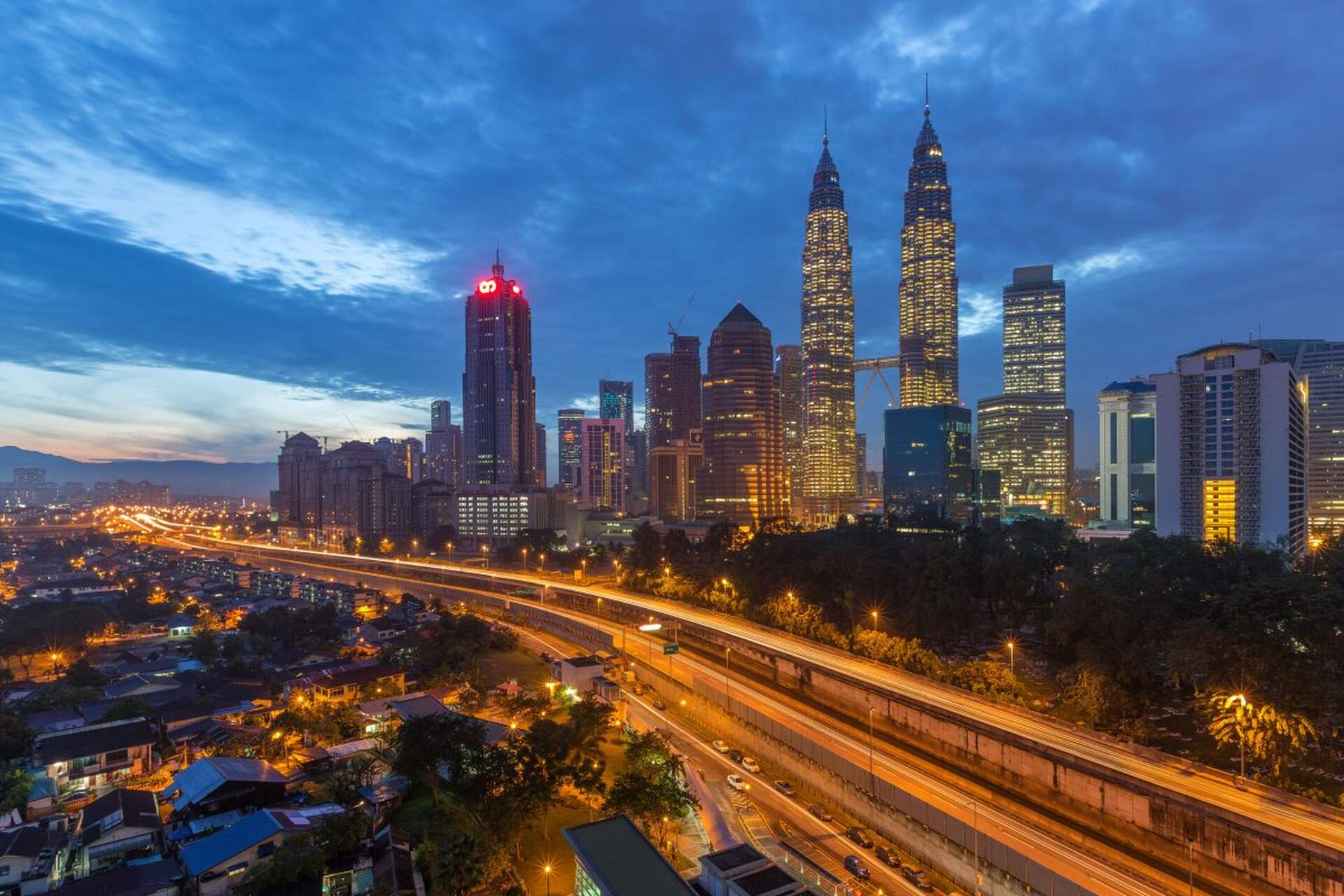 After a lifetime of travelling to the Malaysian capital, Mark Thornton finds the city's compelling mix of the historic and the modern means no two visits are quite the same.
Malaysia's capital city Kuala Lumpur was built on seven hills, just like Rome, or so my retired Malaysian detective inspector of police mate told me — except that it's not. It's a romantic notion; many cities around the world claim the "seven hills" association.
Actually there is a small hill station 100km north of Kuala Lumpur named Fraser's Hill that was built on seven hills in 1922, just 65 years after KL. Named after an English adventurer and tin miner, it became a favourite destination for KL's wealthy residents escaping the summer heat of the city.
I've visited KL many times in 50 years: in the early 1960s as a boy with my family, much later as a tourist and more recently on assignment for The West Australian, which was when I met the detective inspector. Each time I saw the place in a different way.
I loved the old city and I love the new one, with its bold designs that blend tradition with the future, exemplified in the Islamic Arts Museum, the National Mosque and the King's Palace. Other notable buildings are the fairytale railway station, built in 1910 and combining English Victorian and Moorish architecture, and the Sultan Abdul Samad Building, formerly the State Secretariat, which looks as if it was made from icing sugar and pink marzipan. This beautiful structure stands on one side of Merdeka Square, a 200m-long manicured lawn in the city's centre surrounded by other colonial buildings.
The square is KL's most prominent landmark and is similar to the Padang in the centre of Singapore. The British used to play cricket on both, though KL's square became more famous for being the place where Malaysia proclaimed its freedom, or "merdeka", from colonial rule in August 1957.
Also fringing the square is the Royal Selangor Club, a low black-and-white mock Tudor building that was built in built in 1884 as the watering hole for the British elite. It became the centre of colonial society in its heyday.
Although it later burned down, the club was rebuilt to the original design and today remains the place to be seen for KL's VIPs. Anyone who can afford it can become a member, though its saloon remains men only. During our assignment for The West, my cameraman and I were taken to dinner there by a charming Oxford-educated Malaysian who had become rich exploiting the nation's forests. Despite wearing our best clothes, we were not invited into the saloon.
The city's adherence to colonial style belies its self-assurance, and the designers of the contemporary city have rewritten the books on modern style. The most definitive landmarks of all are the twin Petronas Towers, which demand your attention. Designed to look like minarets, they were completed in 1996 at a cost of $2 billion and, at 451.9m, are today the tallest twin towers in the world. Coated in steel and glass, they sparkle by day and shine from internal lighting like ice pinnacles at night.
KL has long been a favourite South-East Asian city, not just for its location and overall design, but because some of its districts have cafes favoured by shady characters exuding a barely definable criminal aura. It was in one of these I met the retired detective inspector through a mutual friend in Australia's Special Air Service Regiment. The inspector was the local contact for me to find and film the leader of a group of Muslim rebels raiding the Buddhist southern states of Thailand from a jungle hideout near Kota Bharu in the north east.
It took a couple of days to set up a meeting, requiring coffees at small dark cafes with the inspector, during which time I came to know him and why he loved this lovely city. His remark about it being built on seven hills was romantic rather than true. He was like that, and although he was retired, he still carried a Walther PPK semi-automatic pistol in his belt. "It's the one James Bond favoured," he said, and whenever we went out for a meal he would plonk it on the table for all to see. No one seemed to notice, let alone be impressed.
He knew much about KL, including that as South-East Asian cities go it's young, not quite 160 years old. It was effectively founded in 1857 when a gang of Chinese tin prospectors set up camp at the confluence of the Klang and Gombak rivers, a spot they named Kuala Lumpur, meaning "muddy river junction".
The tin, as well as gold and rubber, plus plantation crops such as coffee, tapioca and later oil palms, fuelled its development. More recently banking and manufacturing, which accounts for 40 per cent of GDP, have propelled Malaysia to become the third-biggest economy in South-East Asia, after Indonesia and Thailand, all of it controlled by the hands-on government in KL.
KL stands picturesquely in the wide Klang Valley bordered by ranges of hills to the north and south and by the Titiwangsa Mountains that rise to about 2180m in the west. The mountains form the backbone of Malaysia and continue into Thailand, Burma and beyond. If you walked north-west along them you would eventually find yourself in Tibet.
On the range about 200km north of KL, twice the distance of Fraser's Hill, is another much bigger and more popular hill station and tea plantation — the Cameron Highlands, named after Sir William Cameron, who founded it in 1885. My family visited the highlands several times in the early 60s to see my father, who was convalescing in the British Military Hospital there. In the late 60s, the hospital hosted Australian and New Zealand soldiers wounded in Vietnam. It was eventually returned to its former role as a convent in 1971. It retains spectacular views over the surrounding hills and valleys.
The highlands, still regarded as Malaysia's "Little England", are set on a tableland the size of Singapore with most of the area still thick jungle. It was gazetted as a wildlife sanctuary in 1962 and while it has since grown into a popular resort region, there's still plenty of room for the animals, including 74 species of birds. While rare, there are also reportedly black panthers and clouded leopards.
The inspector said the highlands were just three hours' drive north of KL, making them a popular weekend retreat, and he took his wife and daughters there often. The cameraman and I said our return flight did not leave till Monday and ... the inspector looked at us, the look suggesting he didn't want us meeting his daughters.
He smiled and said he wouldn't be going this weekend due to other commitments. We smiled back, shook hands, thanked him for his help and returned to our hotel.
Categories