Arrivals & Departures

Melbourne luxury hotel introduces its cuddly new canine ambassador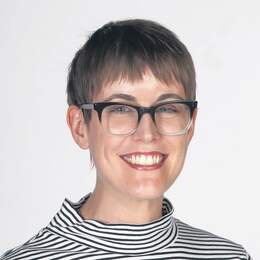 Free wi-fi, five-star amenities and fancy day spas are all good and well, but the Park Hyatt Melbourne is now home to the ultimate for any animal-loving traveller: a furry friend for morning walks and cuddles. 
As much fun as travelling can be, it can occasionally be lonely, especially for travellers who are exploring solo or are on the road for business.
And now the Park Hyatt Melbourne has come up with a distinctly cuddly solution in the form of Mr Walker, an 18-month-old blonde labrador who has taken up residence as the five-star hotel's first canine ambassador.
Tasked with helping guests feel at home during their stay, Mr Walker has been at the luxury hotel since late July.
His daily schedule includes joining guests on their morning walks, posing for photos (#BarkHyattMelbourne) and greeting guests in the hotel lobby, where he lounges on his custom-made Tasmanian oak bed.
Born in December 2015, Mr Walker was initially trained by Guide Dogs Australia as a guide dog to provide help and companionship to people with blindness or low vision.
However, part way into his training it was decided that his affectionate, larger-than-life personality would be better suited to life as a canine ambassador.
"We are very proud to be able to count Walker as part of family, and confident that he will make everyone feel at home here at Park Hyatt Melbourne," said Park Hyatt Melbourne's manager Brett Sweetman, who is also Mr Walker's official foster carer.
Fact File
The Park Hyatt Melbourne, at 1 Parliament Square, Melbourne, has 240 guest rooms, including 24 suites. See melbourne.park.hyatt.com or phone (03) 9224 1234.