The modern face of ancient Lyon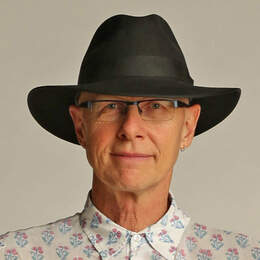 This historic French city — a "more manageable version of Paris" — has long stood at a crossroads in Europe.
The temptation is to stay in the old part of Lyon, in the 6th arrondissement, with all those alleyways and narrow streets and cobblestones.
It's a good temptation. The Old Town is imbued with mood and atmosphere. It's what I've always done.
In fact, it's what I did last night, staying in a heritage hotel and dining at a restaurant in a narrow street, sitting outside at a table with a red and white checked cloth. Just one of 1600 in this gastronomic city.
We love to experience the elegant past but the truth is that we are in city that is still alive and developing. So I have taken today to experience Lyon's roots, its present and its future. And my thoughts on the place have changed .
.
. or perhaps just evolved, as the city is.
From the medieval Old Town, and a hotel in a building dating mainly to the 15th century but with some parts as old as the 13th, I went back even further. Overlooked by the Basilica Notre Dame de Fourviere, with its extraordinary mosaics, on the top of the hill, I walked along the river Saone to its confluence with the Rhone. For this, originally, was the very point of Lyon.

The locals, Lyonnais, think of the Rhone and Saone as being very different rivers. The Rhone is the male river, with more strength and turbulence, its more turquoise alpine water tumbling down from the mountains in Switzerland, charging through the city in pretty much a straight line. The Saone is the female, flowing with the siltier, more nutritious waters from Lorraine. It has grace and a certain tranquillity, and takes a more curvaceous route through the Old Town.
They come together at the confluence in a symbolic coupling that befits a French love story.
It is a story which rather themes the city, most graphically in Place Bellecour, where the bottom of a statue of Louis XIV has a male figure one side, and a female one the other. The Lyonnais love this — opposite but complementary characters combining.
Nothing could, apparently, be more opposite than the charming, narrow streets of the Old Town and the new buildings at the Confluence — the area that is becoming very much the modern face of Lyon, and somewhere to watch over the next few years.
There's a big green cube housing international multilingual news TV channel Euronews. A lime green metal facade, set a forearm's length from the building, is a lacework of holes.
There's a big orange cube along the same lines. The Orange Cube, by architects Dominique Jakob and Brendan MacFarlane, is home to rented offices.
The interior of the cube is eroded by a series of cones.
There are a lot of restaurants and openings, and river boats leave from here, a lot of them electric.
There's a lot of encouragement for and investment in architecture, and in sustainability. It is an interesting juxtaposition against that Old Town — and, one might think, as relevant to its day as those Renaissance buildings were to theirs.
The new Museum of the Confluence is very much the linchpin of the big redevelopment of the Confluence quarter, the 2nd arrondissement of Lyon.
It is a museum of "science and society" and the dramatic building will increasingly house natural history and anthropology collections, along with art and craft.
It is all based on three big questions: where do we come from, who are we and what do we do?
And, from the history of the universe, to humankind's relationship with biodiversity, and the co-operation, competition and creativity which make our societies function best, those questions are answered.
The building was designed by an Austrian firm, which is a fitting reminder of its position in the world. For there's a cycle path signposted to Vienna just down by the river, and another to Geneva, in Switzerland.

In the Rhone-Alpes region, with Paris 470km to the north and Marseille 310km south, Lyon is just over 150km from Geneva and a healthier ride of 1150km from Vienna. Goodness, it's less than 300km to Turin in Italy and 600km to Barcelona in Spain.

Down on the wide walkway beside the Rhone there are even cycle trail signs pointing to both Vienna and Geneva.
A crossroads, indeed — a geographic confluence at the centre of which is this confluence of waterways.
I'm very fond of Lyon — this more manageable version of Paris, with other strong influences coming in.
For it has always been a social confluence, too.
Though there was Celtic settlement before Lyon was founded by Romans in 43BC, Claudius was born here in 10AD and returned regularly.
Many Lyonnais love Claudius. There was the strong influence of Italians in the Renaissance. It lived under siege for weeks before surrendering to French revolutionaries.

And today, it remains a crossroads.

Parisians pour south on the appropriately named freeway Autoroute du Soleil, and those cyclists are on the way to Vienna or Geneva. And Quai Claude Bernard, near the Pont de l'Universite, is stacked with river cruise ships ready to follow the Rhone south to Avignon and Arles.
I stand by passengers walking up a gangway and being welcomed on board one ship, and each in turn replying. "Merci." "Danke." "Gracias." "Thank you."
Lyon is as much a confluence as ever.
Fact File
Contact Bicton Travel on 9339 0277 and info@bictontravel.com.au.
Disclaimer
Stephen Scourfield was in France as a guest of Bicton Travel.
Categories