The spy who loved the Americas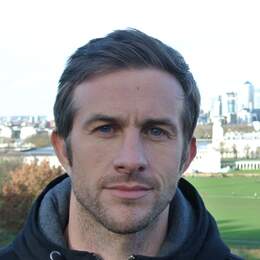 STEVE McKENNA follows in the footsteps of James Bond
It's fitting that Jamaica, and its jungly inland waterways and palm-fringed beaches, will feature in the upcoming 25th official Bond movie, No Time To Die. For it was on this Caribbean island that Ian Fleming hunkered down to pen his original 007 stories, naming his protagonist after James Bond, a Philadelphia-born ornithologist who had become spellbound by the birdlife in the West Indies.
GoldenEye, Fleming's former tropical getaway, has grown into an upscale resort on Jamaica's north coast, comprising a collection of villas, cottages and beach huts set around a rainforest and a lagoon.
A perfect book to read while staying here is Matthew Parker's Goldeneye: Where Bond Was Born. It charts the life and times of 007 and its mastermind, who, for two months every year, from 1946 to his death 18 years later, lived at GoldenEye.
Special packages can be booked, giving guests the chance to peruse inside Fleming's old writing retreat and to visit the nearby beach where one of the most iconic Bond movie scenes was shot: the one where a bikini-clad Ursula Andress, as shell diver Honey Ryder, emerges from the sea, spied on by Connery's 007, in the first Bond flick, Dr No.
Elsewhere in the Caribbean, you can plunge into, and snorkel in, the Thunderball Grotto — a limestone cave on the west coast of Staniel Cay in the Bahamas that was used in the 1965 Bond movie.
Read the full story here.