Arrivals & Departures

The Sunshine Coast celebrates 50 years with retro birthday bash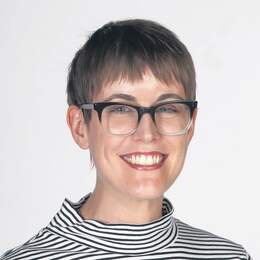 With sand sculptures, a poetry trail, open house tours, a community hall festival and more, the Sunshine Coast is throwing a party to commemorate a milestone birthday.
"This area had something that could not be bought for gold: that was glorious sunshine." So said tourism official R.M. O'Loughlin back in the days when the area north of Brisbane was still known as the "Near North Coast".

That name didn't stick, but the one that replaced it certainly did: on August 1, the area marked 50 years as the Sunshine Coast.
It'll celebrate the milestone with a series of special events over the coming months, ranging from historic exhibitions and displays to a street fair and an outdoor movie screening.
Among the celebrations are vintage-inspired events including a concert featuring the music of the 1960s and a Festival of Community Halls, which will see small community halls throughout the Sunshine Coast putting on fairs, morning teas, retro dances, exhibitions and more.
Also on the program is a sand sculpting festival, the launch of the new Sunshine Coast Hinterland Poetry Trail, and the new Sunshine Coast Open House day, which will give design lovers the chance to tour 30 architecturally interesting and historic buildings for free.
According to destination marketing organisation Visit Sunshine Coast, the name Sunshine Coast refers to an area about an hour's drive north of Brisbane stretching from Caloundra and the Glass House Mountains (pictured at top) to the Hinterland and Mary Valley in the west and up to Noosa and Rainbow Beach.
The desire to draw both tourists and new residents played a major role in the name change, and today the area lays claim to being Queensland's fastest growing tourism destination. Attractions range from the beaches and national parks to Steve Irwin's Australia Zoo and the Big Pineapple.
Home to about 300,000 people, the Sunshine Coast has its own university and its airport is currently undergoing a major extension following its designation as an international airport.