The Switzerland of the Middle East, a country which spans eras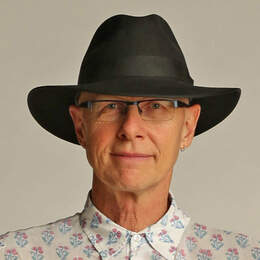 About an hour's flight east from Dubai, Oman is perfect for a side trip on the way to Europe or elsewhere. 

Oman's Sultan Qaboos has described his country as the Switzerland of the Middle East.

In a world with turmoil, Oman has remained neutral in international disputes. The Sultan has skilfully built relationships simultaneously with Saudi Arabia, Iran and the United States. Recently, Oman refused to fall in with the Saudi-led policy of cutting ties with Qatar, instead offering to assist in mediation between the states involved.
It is Islamic but moderate; Omanis follow the Ibadi form of Islam, and are open to other opinions and points of view.
Sultan Qaboos bin Said took over from his father Sultan Saeed Bin Taimur in 1970, when he was 30, in a staged but peaceful coup by a man who saw the need to connect his country to a changing world.
In 1970, there were 10km of sealed roads in Oman. There were no cars, just donkeys and camels. The country was largely isolated from the rest of the world.
By 1999, there were 8000km of sealed roads and today the country has an impressive road network. Oman has been investing its resources income in fundamentals for the future.
Sultan Qaboos, with his foresight and calm focus, commitment to nation building, and commitment in women's contributions, is widely praised for socio-economic reforms, particularly in education.
It's good to establish the frame before painting the portrait, as Oman's distant and recent past make it what it is today — a fusion of tradition and contemporary, a blend of old and new.
It's a place where even young men still wear the traditional long dishdasha and embroidered kuma hats, yet drive Ford Mustangs.
It's a place with call to prayer, and happy hours in hotels. The clean lines of white, building-block homes contrast with the jagged, bare rock mountains behind.
And all of this adds to a place in which I am very comfortable.
The morning is cool with the promise of another 25C day.
And it is a day of palaces and impressive Islamic architecture, alleyways and souks. Of the Islamic art deco Al Alam Palace at Al Bustan, and the 16th-century Portuguese forts, Mirani and Jalali. Of pretty beaches, cabanas and grassy, brightly floral parks (all immaculately manicured). Of lightly spiced Omani coffee, served with dates — these dense little nuggets of Omani energy.
It ebbs comfortably into a fragrant, rose-sky Middle Eastern evening. I sit with grilled fish, hummus and tabouleh as the sweet scents of shishas and applewood charcoal waft in. Then everyone stands and roars, as a goal is scored in the soccer game being shown on the cafe's massive outdoor screen.
An Omani suddenly turns to me, eyes wide, takes the shisha pipe out of his mouth and asks: "You were here for the Gulf Cup?"
"No," I say, rather apologetically.
"You should have been!"
Indeed I should — imagine the roar when underdogs Oman beat the United Arab Emirates 5-4 on penalties to win the Gulf Cup final on January 5.
Imagine the cheer from a country which spans eras.
Fact File
WHERE
An hour's flight east of Abu Dhabi and Dubai, a bit longer from Doha.
WHY
A good side trip for passengers on Emirates and Qatar. It's perfect for three nights just in Muscat. Many visitors go down to the old inland heritage capital of Nizwa (less than a two hour drive each way) for a day trip, but I'd stay there and make it four nights in Oman.
WHO
You can just mooch about Muscat's souks, and enjoy great hotels and the beach. Thee are plenty of five star hotels, but affordable ones too, for less than $100 a night. Or you can really tour, to remote Arabian dhow building towns, fishing villages, Bedouin landscapes, the Empty Quarter and the formidable Hajar Mountains. Tour companies do it all in comfort.
WHAT
Head out in the evening to Muttrah souk, visit the Grand Mosque, get a guide.
WHEN
Great weather from November to February— daytime around 24C and clear blue skies. Night about 17C. I love it in January.
WWW
See tourismoman.com.au for more about Oman.
Disclaimer
Stephen Scourfield was a guest of Oman Tourism and Etihad.
Categories