Arrivals & Departures

The tastiest way to see the sights: London's afternoon tea bus tour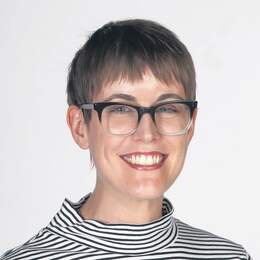 Fancy seeing the sights while treating yourself to afternoon tea? Or how about a vintage bus tour complete with sushi and gin cocktails?
This might just be the tastiest way to see London: touring the sights in a vintage Routemaster double-decker bus while enjoying a cup of tea and an afternoon tea of sandwiches, cakes and pastries.
Brigit's Bakery in Covent Garden runs the 1.5-hour Afternoon Tea Bus Tours, which depart throughout the day from Trafalgar Square and Victoria Station. The route visits Big Ben, the Houses of Parliament, Westminster Abbey, Hyde Park, Marble Arch, Downing Street and more.
And if you're heading to the British capital during August, you can take a ride on the Sushi and Gin Bus Tour (pictured at top), which will take in London landmarks while passengers enjoy sushi created by renowned Japanese chef Gohei Kishi along with three Hayman's Gin cocktails.
Other options from B-Bakery, as it's known, include an Afternoon Tea Boat Tour on a vintage motor yacht on the Thames (upcoming dates include August 19 and September 2) and an Afternoon Tea Picnic (perfect for a sunny day in one of London's many parks). Then there's the Gin Lovers Afternoon Tea Bus Tour, which is so popular it's sold out for the rest of the year.
The bakery also has Afternoon Tea Bus Tours in Bath, visiting local landmarks such as the Circus, Bath Abbey, the Roman Baths and the Royal Crescent over the course of about an hour and 10 minutes on Thursdays, Fridays, Saturdays and Sundays.
If you'd prefer to stay stationary while eating your treats, you can visit the B-Bakeries at Pulteney Bridge in Bath and Covent Garden in London.
Fact File
The London Afternoon Tea Bus Tour costs from £45 ($74) per person, and the Sushi and Gin Bus Tour is from £65. 
The Bath Afternoon Tea Bus Tour is from £38.
For more, or to book, go to b-bakery.com.