The Three Ts: Top tips for walking in Switzerland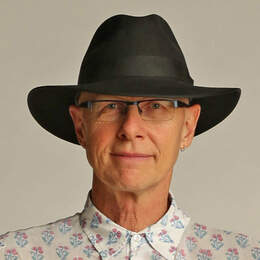 With more than 65,000km of trails across every part of Switzerland, hiking is part of Swiss culture, and the nation's favourite activity.
Self-guided walking in Europe is drawing crowds, but walking in Switzerland is different again.
And, in its way, I think it can be better. For while walkers are following trails across other countries, in Switzerland, you don't even need that much of a plan.
Walking can be as easy or as challenging as you want.
A day might be broken into half-hour strolls, with transport in between, or it might start with a cable-car ride high into the mountains, and several hours walk on a marked path through jagged peaks after that.
But the average "wanderweg" shouldn't pose any challenges for those in decent shoes or trainers. And in the word "weg" we see the Saxon roots of "way". Wander ways are a pleasant thought.
The key to Swiss walking lies in Three Ts …
Tradition
There are more than 65,000km of trails across every part of Switzerland, marked with 50,000 signposts. Hiking is part of Swiss culture, and the nation's favourite activity. Almost half the Swiss population regularly hike and many are volunteers, looking after trails.
Switzerland sits on a crossroads of cultural and pilgrimage routes, so the history of walking is clear. To walk from the Abbey of Saint Maurice in Valais to the Great Saint Bernard Pass is to probably walk in the footprints of Sigeric the Serious, who after being appointed Archbishop of Canterbury in 990AD, walked to Rome to be blessed by the Pope.
Added to that are more modern histories. In 1988, the Swiss government committed to making an inventory of historic trails, aware they could be lost.
All this leads us to today's network of paths. Signs on "hiking trails" are yellow, diamond-shaped blazes with direction arrows, and in times, rather than distance. This is a much better guide (a 5km walk might still go up and down a lot). The distance of a route doesn't tell walkers much — the difference in height is far more important.
I find the times precise for my pace, but my Swiss friends describe them as "marching times", and walkers will quickly learn to add 10 per cent, or whatever, if they regularly take longer.
There's a slight difference in the signs for "mountain hiking trails" in that, while still yellow, they have red and white pointers on the tips. These signal what may be more challenging terrain, though the paths will still be good and easy to follow.
Walkers will quickly get the hang of the hiking signs — you won't even need any hiking guidebook.
Transport
Switzerland has the densest coverage of public transport in the world. Every town is connected by train — nearly 11,000 of them calling at some 700 stations. There are buses connecting villages and, at the most local level, "postal bus" mini buses trundling round laneways. Public transport in Switzerland is absolutely punctual and reliable, and all included on the Swiss Travel Pass. So, a day's walk might be to follow a sign that says it is 30 minutes to the next village, then hop on a 9.38 train at (you guessed it) 9.37, get off at the next village and follow another sign a little, and so on. You will always be able to get home, or to your next destination.
Walkers never need to backtrack. If you set out for a big day's walk, you will always be able to get back to your accommodation by public transport — trains, buses, public ferries on the lakes, and the local postal mini buses.
Terrain
On one day, I catch a classic timber boat (using my Swiss Travel Pass) from Interlaken across Lake Brienz to the pretty village of Iseltwald, and then walk along a flat, lakeside path through forest to Giessbach. It takes 1 hour, 30 minutes, as the original sign indicated.
On another day, I am staying at Grindelwald, at just over 1000m, with the 3940m of the Eiger looking down on me. I take Grindelwald-First Top of Adventure's cable car to 2166m, which gives an imposing view of the Eiger's North Face.
But from here, the walking can be easy. The easy high-altitude walk from Grindelwald-First along the Bachalpsee to the Faulhorn mountain hotel is simply breathtaking, in a good way. Another easy walk, with views of the Eiger, Monch and Jungfrau mountains, is from Mannlichen to Kleine Scheidegg, where the train can be caught.
There are 300km of marked walking trails in the Grindelwald area. All you have to do is walk out of your hotel and follow one.
In the Lavaux wine-growing region overlooking Lake Geneva, there's pleasant walking between villages, connecting with postal buses and the train service.
And after all that walking, all that remains is for me and my two walking companions to settle on the benches of a nice log cafe.
A waitress is immediately at the table.
The Swiss have innate ability for knowing your native language. (When I ask guide Sandra Kaiser about this, she smiles: "Two hundred years of tourism.")
The waitress smiles. "What would you like?" After all that transport, terrain and tradition, there can be only one answer.
"Three teas, please."
The fourth T...
Treadlies
There's a comparable system of cycleways in Switzerland, for both road and mountain bikes. Cycleways are marked with red signs — again, easy to follow.
There are more than 12,000km of signposted cycling paths, which can be used for leisurely days out or continued for bigger rides. Then there are 4500km of mountain bike routes. And then motorists are careful if you venture onto actual roads, as most people here cycle.
At the easy end of it all, hire companies have ebikes, with electric power. They don't carry a stigma here. One day I count and find 50 per cent of the cyclists I see are on ebikes.
In Interlaken, with some time to spare, I hire an ebike (a nice, tall Hercules with Bosch electrics) from Flying Wheel.
A touring ebike is $52 (chf38) for three hours.
But the biggest bike hire company in Switzerland is Rent A Bike, with 4500 bikes of all types at 200 rental stations. And hirers can also return the bike to any railway station and it will find its way home.
To hire a bike for two weeks, one way from Zurich to Geneva in June would be $375 (chf273) for a standard touring bike, $564 (chf410) for an ebike. A standard "city bike" is $48 (chf35) a day.
Rent a Bike prides itself on "flexible logistics" and proves it in St Gallen. A group of us are riding down to Lake Constance, following the red signs, and there's a van waiting at the station, and the chap gets bikes out of the back, fits them up, hands us new helmets and off we go. Rent a Bike will deliver and collect like this.
And you can take bikes on trains, of course, either loading it yourself, registering it as an item of luggage so that porters handle it, or you carry it as hand luggage.
Fact File
There is good planning and booking information from Switzerland Tourism at myswitzerland.com.
Switzerland Travel Pass covers trains, buses and ferries with one ticket. myswitzerland.com/rail
SWISS International Air Lines codeshares with Singapore Airlines, connecting through Singapore to Zurich. swiss.com/ch/en
The "Swiss Hike" app by Switzerland Tourism in the iTunes app store enables you to call up attractive hikes offline. Each hike comes with a general description, details of the climbs and descents, duration and difficulty together with the relevant 1:25,000 scale map extract. This iPhone app also has restaurants and places to stay along the way.
Rent a Bike: rentabike.ch/en/home
Flying Wheels in Interlaken: flyingwheels.ch
Disclaimer
Stephen Scourfield was a guest of Switzerland Tourism.
Categories