Our World

The top of Europe: An epic rail journey to Europe's highest train station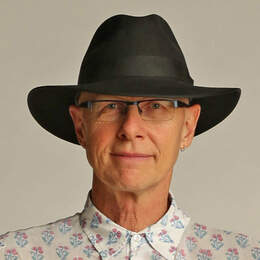 Switzerland's Jungfraujoch is not just a platform perched precariously between the mountains of Monch and Jungfrau, but a complete destination for a very big day out.
The surprise is not stepping out on to crisp white snow under a clear blue sky with the triangle of the Jungfrau mountain and its 4158m summit above.
It is being in tunnels inside it.
Even more, it is being in a tunnel inside the 4107m Monch and, most dramatic of all for me, the Eiger.
For to travel the 9km from Kleine Scheidegg to Jungfraujoch — the highest railway station in Europe at 3454m above sea level — the immaculate Jungfrau railway trains travel through 7.3km of tunnels.
Train driver Christoph Schwab takes us up a steep, grey passage, through the Monch.
"But now we are in the Eiger," he says.
Not only do the trains travel through these mountains but they stop. I stroll down a finished piece of tunnel, complete with toilets, to look through one of the three big windows that look out from the north face of the Eiger — this legendary rock wall. The west flank of this 3970m peak was first climbed in 1858, but is considered straightforward mountaineering. It is the 1800m pitch of the north face which tests climbers, more than 60 of whom have died since 1935. The north face of the Eiger was first climbed by an Austrian-German expedition in 1938.
The whole cog railway, and particularly the tunnels through the Eiger and Monch, are a testament to not only Swiss engineering excellence and precision, but the hard work and skill of the men who dug them, and the vision of Swiss textile industrialist Adolf Guyer-Zeller.
He had applied for permission to build a "rack railway" in 1893. He poured a lot of his own wealth into the railway, and into harvesting hydro-electric power through plants that were built on two rivers. (Nowadays, the energy given off by a train coming down the mountain is harvested for another train to use going up.)
Construction work on the railway began in 1896, and when Guyer-Zeller died in 1899, his sons continued the undertaking. But, with thinner finances, their father's vision of taking the railway to the Jungfrau's summit was amended to the nearer spot where Jungfraujoch is now.
The tunnels took 14 years to dig and finish, with electric drills and plenty of handwork, mostly by Italians who came looking for employment. The 32 who died during the construction are respectfully remembered in memorials.
The railway opened in 1912.
Long before this, interest in this part of the Bernese Alps had been stimulated by writers of the romantic period, and then by scientists. They'd all had to walk up the mountain. The English, in particular, had come to stay in what was then a rather grand little wooden hotel perched up here. Among the many displays at Jungfraujoch are photographs of those early mountain holidaymakers and examples of their fine clothing.
For Jungfraujoch is not just a platform perched precariously between the Monch and Jungfrau, which is how it looks from a distance, but a complete destination for a full day out.
To mark its centenary in 2012, more major work was undertaken. As this is a protected landscape, it could only be done inside the mountains.
Over several storeys, below the surface, Jungfraujoch is a testament to clever planning, design, and quality.
There is the Ice Palace — a network of smooth, glacial tunnels, with ice sculptures. There is Alpine Sensation, which retells brilliantly through multi-media, the pioneering story of the Jungfrau railway. There is the Glacier Plateau, where visitors can get out into snow and ice 365 days a year. There is an elevator up to the Sphinx Vantage Terrace, with views over the 900m-deep Aletsch Glacier, and as far as France and Germany. There is also Snow Park, open from May to October, with sledging, snow tubing, skiing and snowboarding.
There are restaurants including, rather interestingly, a good Indian one. Bollywood's Yash Chopra loved not only this spot, but the fact that he could get film crews up here on the railway, and the Jungfraujoch and the Jungfrau region featured in 10 of his films. Indians come in numbers just to touch the snow.
And there is a carefully marked "tour" around Jungfraujoch — a smooth walk that takes it all in. And then there is an experience I've been waiting for. For I step out of Jungfraujoch to follow the walking trail to Monchsjoch Hut — Switzerland's highest-altitude mountain hut.
It is recommended to allow 45 minutes each way for the walk across snow which a tracked snow plough tends, but the fit among us who don't get troubled by more than 3500m of altitude can do it quicker. The hut is at about 3660m — by comparison, the same altitude as Llasa in Tibet. There's a restaurant, chance to buy chocolate (of course) and guests can overnight in the dorms.
From a distance, Eiger, Jungfrau, and Monch tucked in between, are a neat sawtooth ridge — and just a few days ago, I was thinking just that as I looked at them from the Niederhorn, a mountain the other side of Interlaken, Switzerland's adventure hub, a town itself tucked between the almost impossibly turquoise alpine lakes, Brienz and Thune.
Mark Wettstein, director of Switzerland Tourism for Australia and New Zealand, and travelling with me, had pointed out Jungfraujoch, also warning me that it can get pretty busy.
"Where?" I squinted. "There ..." My eye followed the direction of his finger. "Where?" "There."
It was a matter of perspective. I had been looking for a railway station somewhere in these mountains, but in fact, it was just a tiny pinprick of silver — the dome of the Sphinx vantage terrace catching the late sun. Surely it can be more than a precarious platform.
But it's not. To take a train to such high altitude and then step out on to the snow of the high peaks of the Alps is simply extraordinary.
The day seems too short.
Disclaimer
Stephen Scourfield was a guest of Switzerland Tourism.