Our World

The ultimate guide to touring and cruising as a solo traveller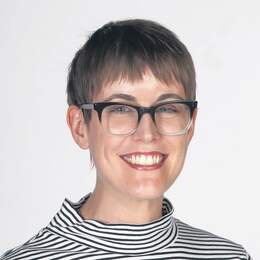 Organised tours and cruises can be a good fit for many people travelling on their own. And there's an increasing number of options for solo travellers — and ways to avoid paying a single supplement, too.
The reasons for travelling solo are as diverse as solo travellers themselves.
A person might find themselves travelling on their own after a break-up or bereavement, or might prefer to leave friends and family at home and travel alone to pursue a particular interest or simply to do their own thing.
I know, for example, of a retired couple incorporating separate group tours into a longer holiday they'll take together, and similarly of four younger friends travelling as a group but taking some time at the end of the trip for their own adventures.
And while some solo travellers will set off independently, an organised tour or cruise is a good fit for many, offering the companionship, convenience and safety of being in a group.
The major downside of these options, of course, is the dreaded single supplement — the deeply unpopular additional charge, as high as 100 per cent of a twin-share fare, that's attributed by those in the industry to the extra costs of having one person occupy a twin hotel room and cruise-ship cabin that could be occupied by two.
Still, as this market segment grows, operators are increasingly catering to the needs of solo travellers, both in terms of enabling travellers to avoid hefty single supplements and demonstrating an awareness of their requirements more generally. So what options are available?
Solo specialists
Itineraries for people travelling on their own and even operators specialising in solo travel are becoming increasingly common. Booking a trip designed for people travelling on their own means you'll be with other solo travellers rather than a load of couples. Generally you can choose to be matched to share a room to save costs or, if the thought of sharing a room doesn't appeal, you can pay a supplement — often quite reasonable in the case of solo specialist operators — to be guaranteed your own room.
Solo-specific tours are offered both by specialist agencies and more general touring companies. In the former category, Mandurah-based agent Travel with Me offers cruises and tours suitable for solo travellers, including those with discounts on single supplements, and runs tours specifically designed for solo travellers, on which they can either share a room with another traveller of the same gender or pay extra for their own room.
For example, owner Annette Porter will escort a Paris, Bordeaux and Flamenco In Style tour from Paris to Barcelona from August 9, with some places available without a single supplement on the eight-day river cruise portion. It costs from $11,548 per person or from $10,548 twin share. Travel with Me also runs regular solo traveller meet-ups, with the next coming up on July 3 in Leederville and July 12 and 15 in Mandurah.
Busselton's Villa Carlotta Travel runs a range of escorted tours for the mature traveller, including Just for Singles tours such as an eight-day escorted The Ghan and Top End itinerary, which departs on July 30. It's $5525 (including flights) for a single room, or you can save $175 if you share a room. Villa can match solo travellers to a travel companion on any of its tours, and also offers Villa Connect, which provides news on solo travellers seeking travelling companions and on events to meet other solo travellers.
New Zealand coach holiday specialist Grand Pacific Tours also has solo traveller departures, including a 16-day trip from Christchurch to Auckland. It costs from $7229 for a single room including flights from Perth, with a saving of $1330 if you share a room with another traveller of the same gender.
Almost half the travellers booking a holiday with adventure touring company Exodus Travels are solo. It can match these travellers to share a room, and also nominates some dates of its most popular trips as Solo Departures, with the aim of attracting people who are travelling on their own. Examples include its eight-day Walking the Amalfi Coast guided tour in Italy, which costs from $1495, with a supplement of about $375 for your own room. Some departures have free single supplements.
Citing increased interest from solo travellers, HolidayPlanet also offers a range of tours that, while not being specifically designed for solo travellers, have low single supplements to attract people travelling on their own. For example, it has a few single cabins remaining on its seven-day Ghan Expedition Escorted Tour from Darwin to Adelaide, with a single supplement of $300 for private hotel rooms and a single Gold Class Rail cabin aboard the train. The trip departs on July 31 and costs from $5999 for solo travellers, including flights. HolidayPlanet also offers deals specifically for older solo travellers on its SeniorsPlanet site.
Sharing a room
Adventure tour operators tend to attract relatively high numbers of solo travellers — for many such companies, solo travellers make up half or more of their bookings. If you think this style of tour would suit you, you can generally choose to take advantage of a roommate matching service (usually offered as a matter of course by these operators) or pay for your own room. Such companies include Peregrine Adventures, Intrepid, G Adventures, Tucan Travel, Explore Worldwide, Chimu Adventures, World Expeditions and UTracks, as well as youth brands Geckos Adventures and Contiki.
As an example, Flight Centre's My Adventure Travel brand has a deal on a nine-day Classic Peru trip from Intrepid that would suit solo travellers. It visits Lima, Cuzco, Machu Picchu, Puno and Lake Titicaca, where it includes a night staying with a local family. Priced from $2690 per person, it also includes many meals and seven nights of hotel accommodation. Departures are available until December 22 next year, with the deal valid for sale until May 31.
Female-focused small-group tour operators also tend to see many solo travellers, and companies such as Women's Own Adventure, Travelling Divas and Adventurous Women can match you to another solo traveller to share a room so you both pay the twin-share price.
Sharing a room with a stranger will not, of course, suit everyone, but it is a widely available option, including among mainstream tour operators. For example, Trafalgar will pair single travellers of the same gender in a twin room, allowing them to pay the twin-share price. If a suitable match isn't available, they'll stay in a single room at no extra cost. Fellow Travel Corporation brands AAT Kings and Insight Vacations offer the same service. Trafalgar and Insight also offer departures with single supplements discounted by up to 100 per cent. For example, at the time of writing, Insight's nine-day Country Roads of Puglia tour through Italy has 90 per cent off the solo supplement on the July 22 and October 14 departures, and Trafalgar has no solo supplement on the July 10 and October 9 departures of its eight-day Best of Greece tour.
Other companies that offer room sharing for solo travellers on some or all itineraries include Bunnik Tours, Captain's Choice, Wendy Wu Tours, Cosmos, Albatross Tours, Travel Directors, Peter Sommer Travels and Traveljoy. A number of these companies guarantee this service by providing a private room at no extra cost if a suitable match can't be found.
In the cruising world, cabin-sharing arrangements are somewhat less common, but some lines do offer them. For example, Holland America's Single Partners Program matches solo travellers with a cabin mate of the same gender, and if no one suitable is available, provides them with their own cabin at the double-occupancy fare. It's available on selected cabins on most of the line's voyages, and the program also includes a solo traveller meet-up early in the cruise, and dinner seating with other solo travellers by request.
Cabin sharing tends to be more common in the expedition cruising world, and is offered by companies including Coral Expeditions, Aurora, Quark, Lindblad, One Ocean Expeditions and Adventure Canada.
Another option is something like HolidayPlanet's Single Travellers Club, which pairs people up who are looking to go on a particular date but would like to share a room or cabin to save money. They'll put the two solo travellers in touch so they can meet up and decide if they'd like to share.
Solo cabins
In the ocean cruising world, Norwegian Cruise Line is without a doubt the industry leader when it comes to catering for solo travellers. In addition to offering discounted single supplements on some voyages, it has been a pioneer in terms of providing a relatively new development for people cruising on their own: cabins designed for one person. These studio staterooms are available aboard Norwegian Getaway, Norwegian Breakaway, Norwegian Epic, Norwegian Escape, Norwegian Bliss and Pride of America, and come with exclusive access to the Studio Lounge, where solo travellers can meet one another and have a drink or a snack.
Cunard has single staterooms aboard Queen Elizabeth, Queen Mary 2 and Queen Victoria, and also offers coffee mornings on board for people travelling by themselves. Over a third of Royal Caribbean's ships have single cabins, including Anthem, Brilliance, Harmony, Ovation, Quantum, Radiance and Serenade of the Seas, with options aboard the new Ovation of the Seas including balcony single staterooms — a relative rarity on many cruise ships.
P&O World Cruises has single cabins aboard its ships Azura, Arcadia, Aurora, Britannia, Oriana and Ventura. Holland America has single cabins aboard MS Koningsdam, and one aboard MS Prinsendam. Costa Cruises also has them on a number of its ships, as do UK-based Fred Olsen Cruises and Saga, along with Aranui Cruises' Aranui 5, which cruises in French Polynesia, and Pearl Sea Cruises' Pearl Mist, which cruises in North America.
Boutique cultural cruises specialist Voyages to Antiquity is adding 13 additional single cabins aboard its ship MV Aegean Odyssey for the 2018 summer cruise season, taking the total to 39. Scotland's Majestic Line reserves two of its double cabins for single travellers with no supplement on each of its small-ship cruises, while expedition company Adventure Canada also has a limited number of twin cabins aboard its ship Ocean Endeavour available without a single supplement.
CMV has single cabins aboard Astor, Astoria, Columbus, Magellan and Marco Polo, and sets aside 150 twin cabins aboard Magellan for single occupancy with a low 25 per cent single supplement. The latter is another option for solo travellers to look out for — cruise lines offering double-occupancy cabins for one person with a reasonable supplement. Silversea offers single supplements of only 25 per cent on certain cabin types on selected voyages, while Crystal Cruises offers single supplements as low as 10 per cent. Both of these cruise lines have hosts (and hostesses) to act as dinner companions and dance partners on some trips.
River cruising lines offerings single cabins include AmaWaterways, Vantage, US-based American Queen Steamboat Company and Scenic, which has a single cabin available on its ships Scenic Sapphire, Diamond, Ruby, Pearl, Jasper, Opal, Amber, Crystal, Jewel and Jade. It also allows solo travellers to book certain twin cabin categories on selected departures with a 50 per cent discount on the single supplement.
It's worth noting that single cabins tend to be very popular, so it's a good idea to book well in advance if you want to secure one. Also keep in mind that although single cabins will probably be more expensive than the per person price for a double-occupancy room, they should be cheaper than paying the single supplement to stay in a regular cabin — but it's worth making sure the cruise line doesn't have any special offers on the latter option before booking, especially as single cabins tend to be smaller.
Deals
Another option is to keep your eye out for special deals offering reduced or no single supplements — the best deals are often on departures outside the high season. They tend to be particularly prevalent in the river cruising world; for example, until June 6, Avalon Waterways is waiving single supplements on 2017 European river cruises. It is also currently waiving single supplements on selected departures of its Mekong and Irrawaddy river cruises, including the 13-day Fascinating Vietnam, Cambodia and the Mekong River voyage, which costs from $6159.
Until October 31, Evergreen is offering selected 2018 European river cruises without a single supplement on selected staterooms and suites, and savings of up to $7295 on the single supplement on some other suites. The earlybird offer is available with trips including the 15-day Splendours of Europe cruise from Amsterdam to Budapest and the eight-day Sensations of Southern France voyage from Lyon to Arles.
As part of Viking's 2For1 offer, solo travellers can have their own cabin without paying a single supplement on selected departures of some 2017 river cruises including the 12-day Cities of Light voyage from Prague to Paris, from $6890, and the eight-day Lyon and Provence itinerary between Avignon and Lyon, from $5590. The offer is valid until June 30.
European river cruise line aRosa also offers selected departures without single supplements, while Pandaw has no single supplement deals on selected departures of some of its Asian river cruises, including the seven-night Voyage To Nagaland in Myanmar, which costs from $US2975 ($4039) for the August 19 departure. And Lindblad Expeditions is currently waiving the 50 per cent premium for solo travellers on its 26-day Mission 90: An Atlantic Odyssey voyage from Portugal to Chile aboard National Geographic Orion. It departs on October 7.
US company Tauck is offering no single supplement on all of its European river cruises in 2018 in selected cabin categories, such as a 12-day Blue Danube Eastbound cruise from Prague to Budapest, which costs from $US5190. It's also offering a discount of $1000 per cabin for solo travellers in some other cabin categories on selected 2018 river cruises.
Uniworld has also reduced or waived single supplements on a number of its river cruises, with no single supplement on six 2017 departures of its eight-day Castles Along The Rhine voyage from Basel to Amsterdam, which costs from $5978. AmaWaterways is waiving single supplements on selected 2017 voyages and, until June 30, US-based premium cruise line Oceania is also offering reduced single supplements for selected cabin categories on some voyages.
Boutique luxury cruise line Ponant also has a selection of cruises with reduced or waived single supplements and is offering these in combination with other discounts. For example, there's an 11-night Discover Indonesia voyage departing from Bali on September 22, which is available without a single supplement. In addition there are savings of up to 25 per cent, which has fares starting from $6540. Next year, there's a 13-night Polynesia and Easter Island cruise departing on October 6 and 25, from $5680, with no single supplement and savings of up to 30 per cent.
Luxury specialist Abercrombie & Kent has itineraries with savings for solo travellers, including an Antarctica, South Georgia and the Falkland Islands cruise from December 12-28, which costs from $US23,090 for solo travellers (down from $US32,340). Save up to $US12,000 on a 16-day expedition cruise of Japan and the Ryukyu Islands from May 28, which costs from $US17,990 for solo travellers, or there are journeys of three to eight days aboard the Royal Scotsman train in Scotland between April and October, from £2720 ($4782) for solo travellers.
APT is offering all of its available 2017 European river cruises without solo supplements, including the November 25 departures of the 15-day Magnificent Europe cruise from Budapest to Amsterdam, which costs from $7295. And save 50 per cent off solo supplements on all remaining 2017 Europe Classic land tours, such as the 21-day Britain and Ireland in Depth tour, departing on September 10. With the discount, it costs from $14,395 including the single supplement — a saving of $2350.
Australian company Great Trains of Europe has some escorted tours without a single supplement, including the 20-day Scandinavia by Rail itinerary, which travels round-trip from Copenhagen through Sweden and Norway, and costs $12,950 per person, leaving on on October 6.