The Victoria & Albert Museum, London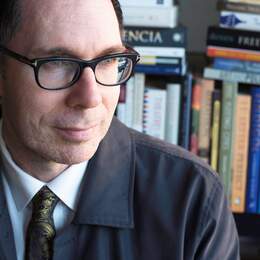 For anyone with an interest in art, design, fashion, jewellery, textiles, ceramics, photography, history and more, London's Victoria & Albert Museum is a must-see. Here are five of our favourite things about this famous British institution.

Established as the Museum of Manufactures in 1852, the V&A's original purpose was to educate industry professionals and the public alike by providing the best examples of art and design from around the world and throughout history. That's why today you can still wander in with your sketchbook or tablet, sit down and absorb yourself in drawing and studying any of 2.3 million objects!
The V&A's collection is gloriously eclectic. You're just as likely to find an Aladdin Sane album cover as a miniature by the English Renaissance artist Nicholas Hilliard. In between there are magnificent copies of sculptures such as Michelangelo's David, entire rooms relocated from 17th century English country houses and Scandinavian furniture design classics.
The Raphael Cartoons, seven enormous painted designs for tapestries, have a gallery to themselves. According to the V&A's website, they are considered one of the great treasures of the Renaissance: "They were commissioned in 1515 by Pope Leo X for the Vatican's Sistine Chapel and depict the lives of the apostles Saint Peter and Saint Paul – Fathers of the Christian church. The Cartoons have been on loan to the V&A from Her Majesty The Queen since 1865.
The museum restaurant - the oldest in the world, opened in 1868 - is amazing, designed by 19th century stalwarts James Gamble, William Morris and Edward Poynter. The Gamble room dazzles with its bright majolica tiles, columns and mirror frames, teeming with camels, elephants and putti. In the Morris Room, the organic patterns and medieval revivalism of the not-yet-famous Morris, architect Philip Webb and painter Edward Burne-Jones evoke a fantasy world of ornamental perfection.
The V&A's shop is an art and design paradise all of itself. It's chock-full of exquisite books, catalogues and magazines; textiles, jewellery and ceramics (historical reproductions and original pieces by contemporary designers); stationery, posters and reproductions of artworks; and some of the finest tote bags available to humankind.
Fact File
For more information and to browse the collection digitally, see vam.ac.uk

Categories