The welcome mat's out in York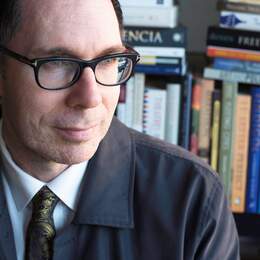 History, country, life and new attractions meld together charmingly in this rural enclave, finds WILL YEOMAN
It's a perfect spring morning in York. Strolling down the town's main street, Avon Terrace, you see locals sitting outside enjoying their first coffee for the day along with a dollop of sunshine. Birds flit about the historic buildings' facades, whose details are thrown into sharp relief by the low angle of the light. Cars creep slowly past — nobody's in a hurry. In the distance, you can make out Mt Brown and Mt Bakewell, and patchwork fields of green and gold.
The town is slowly thawing. And in so many ways.
Talking to local business owners, you can sense a renewed optimism. "Ever since they've reopened the (intrastate) borders it's been going nuts," Barclay Books owner Clayton Smith says. "It was like opening the floodgates."
Gallery 152 and Botanicalia Cafe owner Jenny Garroun says people are rediscovering York. "Our turnover is double what it was this time last year," she says. "Twelve new businesses have opened since February, which is a remarkable thing to happen not only in a regional town but during Covid. And they've stayed open."
Read the full story here.

Categories