Arrivals & Departures

The World of Avatar comes to Florida's Walt Disney World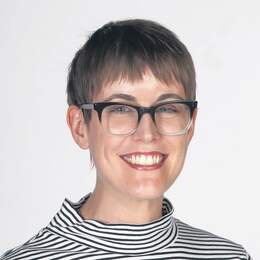 Floating mountains, bio-luminescent rainforests and the chance to experience the sensation of flying await at the theme park's latest attraction, inspired by the blockbuster film. 
Step into the otherworldly landscapes of the movie Avatar when the new Pandora – The World of Avatar attraction opens to the public at Walt Disney World in Florida on May 27.
The biggest-ever addition to Disney's Animal Kingdom Park, one of the four theme parks within Walt Disney World, Pandora – The World of Avatar has been developed in collaboration with Oscar-winning Avatar director James Cameron.
It will recreate the floating mountains and bio-luminescent rainforests of the planet Pandora, which in the movie is inhabited by blue-skinned human-like aliens called Na'vi.
One of the main attractions will be Avatar Flight of Passage, a three-dimensional "expedition" over the planet's floating mountains, caverns and oceans which promises to mimic the sensation of flying.
It uses cutting-edge technology and special effects to simulate realistic encounters with whale-like creatures, roaring banshees and a flying predator called the Great Leanopteryx, which has a wing-span of nearly 14m. It's sound-tracked by a musical score recorded by the London Symphony Orchestra.
Then there's the family-friendly Na'vi River Journey, which takes riders aboard an eight-person reed boat down the river through the bio-luminescent rainforest to encounter the singing Shaman of Songs.
Visitors can also walk through the Valley of Mo'ara, with its exotic plants, Na'vi drum circle and totems, and try food and drinks inspired by Pandora.
Walt Disney World Resort incorporates four theme parks – the Magic Kingdom (which includes the fairytale Cinderella Castle), Epcot (with Frozen, Finding Nemo and space-themed rides), the show-business-inspired Disney's Hollywood Studios (with various Star Wars rides) and the nature-themed Disney's Animal Kingdom, along with two water parks.
Located south of Orlando, the resort also has 26 Disney hotels, four golf courses, two spas, a wedding pavilion, a sports complex and Disney Springs, an entertainment, shopping and dining centre.
(Picture at top by Matt Stroshane.)
Categories