"The worst view in the world": Inside Banksy's Bethlehem hotel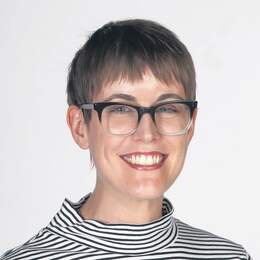 Street artist Banksy has put his stamp on the Walled Off Hotel.

The frequently asked questions page of a hotel's website typically focuses on the mundane minutiae of bookings, payments and check-in: standard questions include the cost of parking and whether or not you can smoke in the rooms.
But the first query addressed on the site for Bethlehem's Walled Off Hotel is rather more unusual. It asks, simply: "Is this a joke?"
The answer is a definitive no — "it's a genuine art hotel with fully functioning ensuite facilities" — but it's not difficult to see where confusion might arise.
Set up and financed by the street-art superstar Banksy, the Walled Off Hotel has made headlines for having "the worst view in the world".
The hotel is adjacent to the controversial West Bank barrier wall dividing Israel and the Palestinian territories, with views of its graffitied concrete from most rooms.
It has reportedly received more than 50,000 visitors since it opened just over one year ago.
The interiors were apparently personally overseen by Banksy, and are imbued with the artist's darkly satirical sensibility. Design features include security cameras mounted like taxidermy in the Piano Bar, the decor of which riffs on the British colonial era, while the name Walled Off is a play on the luxurious Waldorf Hotel.
Rooms range from the dictator-chic Presidential Suite, kitted out with a tiki bar, plunge bath for four and a water feature made from a water tank with bullet holes, to shared bunk rooms fitted with surplus items from an Israeli military barracks and priced from $60 (earplugs included).
Part art hotel, part protest statement — with a gallery and museum added in — Walled Off incorporates a number of Banksy's often highly political works.
In the Piano Bar, for example, scones and tea served in fine china strike a pointedly uncomfortable contrast with pieces such as a classical-style statue shrouded in tear gas.
Perhaps unsurprisingly, the hotel has attracted controversy, and has been criticised by some as voyeuristic "occu-tourism" that trivialises the Israel-Palestine conflict.
Its FAQs page addresses this critique under a forthright heading: "Are you just making a profit from other people's misery?"
"The hotel is now an independent local business," reads the reply. "The aim is to break even and put any profits back into local projects."
Categories