There's a buzz about Manchester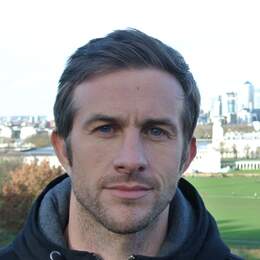 Manchester is a hive of artistic activity with many visitors making a beeline for the northern English city's coolest neighbourhood.
"Can you see them," Hayley Flynn asks, as she pokes a finger towards the side of a towering red-brick building on the corner of John Street and Turner Street in Manchester's Northern Quarter.
"They're a bit faded now, but they're still there."
She's talking about the ornamental ceramic birds, perched high on rows of decorative metal shelves. Designed by Guy Holder, a sculptor from Brighton the so-called "Birds of John Street" were installed more than 20 years ago, long before the Northern Quarter was one of Europe's most hip and happening, and wonderfully stroll-able, neighbourhoods.
"This wasn't called the Northern Quarter back then — it didn't really have a name at all," says Hayley, an arts curator and creator of Skyliner, an award-winning arts and culture blog.
On this sun-dappled Sunday morning, she's showing us some of the street art that helped fuel the renaissance of the NQ, which, in recent decades, has seen a glut of cool bars and cafes mushroom beside vintage fashion stores and designer boutiques, many housed in previously derelict Victorian cotton factories, warehouses and market buildings.
"This area suffered a lot when Manchester's cotton industry declined (after World War II), and it got worse when the new Arndale shopping mall opened nearby, and took business away, in the 1970s," Hayley explains. "Shops closed down, including some of the exotic pet and bird shops that used to do a roaring trade here."
In a nod to the area's past, the Birds of John Street were part of a 1990s public art project backed by the city council to rejuvenate this district of north central Manchester (just east of the Arndale). Artists were commissioned to work their magic, and as we amble along Thomas Street, Hayley points out another secluded nugget — a pineapple sculpture on a roof.

She also talks about the ceramic blue-and-white street signs unique to the Northern Quarter (the font design is meant to convey the warp-and-weft method of weaving used in the textile industry). Although the NQ's art is mostly "organic", especially the politically charged graffiti and stickers on back-alley walls, colourful murals have been co-ordinated as part of Cities of Hope, an initiative that sees artists, British and foreign, working with charities to highlight social justice issues such as homelessness, mental health and child casualties of war.
Beside a mural of Anthony Burgess, the Mancunian author of A Clockwork Orange, there's a striking mural of a blindfolded child with a machine gun. Arguably Manchester's most photographed alfresco art are the mosaics by Mancunian artist Mark Kennedy that adorn Affleck's clothing and curios emporium. Morrissey and Liam Gallagher, Eric Cantona and George Best, Jack Duckworth and Hilda Ogden from Coronation Street are among the icons of Manchester to be honoured. The epicentre of the NQ's street art scene, however, is Stevenson Square.
Historically a site of public gatherings — the Suffragettes met here — it's fringed by trendy bars and eateries, while its slim central island is dotted with potted gardens and murals. The art is usually reworked every three months, but it's been different recently. A David Bowie mural — painted after his death — lasted 14 months, before being replaced with Sloth from cult movie The Goonies.

A few weeks later, following the Manchester Arena attack, painted bees started to appear here, and across the city, in tribute to the victims.
The worker bee has long been an emblem of Manchester, a symbol of the industrious nature and unity of its citizens. Towards the end of the tour, Hayley once again points out some "hidden" art that we would otherwise have breezed past, oblivious. Engraved onto bollards by the Tib Street car park are little sculpted bees and puns referencing Manchester bands and songs.
There's the HapBee Mondays, Definitely Maybee and I Wanna Bee Adored.
Fact File
Hayley Flynn's public street art tours of the Northern Quarter run on a semi-regular basis and cost £7.50 ($12.40). Private tours can also be arranged on request. For further details on the tours and on Manchester, see visitmanchester.com.
Disclaimer
Steve McKenna was a guest of Visit Manchester