There's no hurry on the Murray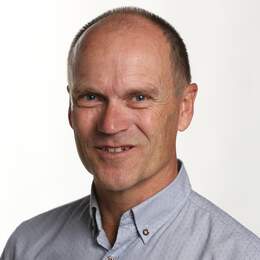 It's full steam ahead as MOGENS JOHANSEN plies the Murray River in fine style
There's more to South Australia than crows and Adelaide. You can cruise along the iconic Murray River on a paddleboat, explore world class wine regions such as the Barossa Valley and McLaren Vale on the Fleurieu Peninsula or hop over to Kangaroo Island to enjoy its rugged beauty and marvel at the island's wildlife. It's all a three-hour direct flight away and it's easy to put together an interesting itinerary with activities to suit all ages.
It's a sunny Friday afternoon, people are playing bowls at the bowling club, and others are enjoying a beer at the Pretoria Hotel or having a chat outside the shops in the main street, when my coach rolls into the small riverside town of Mannum.
The Murray Princess is a beautiful sight when I first spot it moored at Mary Ann Reserve. I can't wait to get going on the three-night Murray River Discovery Cruise.
Murray River Developments' audacious plan to build a grand Mississippi style stern-wheel paddleboat sparked plenty of interest back in the late 1980s, but it didn't get off to a flying start. The Murray Princess, as it was named, wouldn't float. It was stuck in the mud at Hindmarsh Island dockyard near Goolwa where it was built. Onlookers waited anxiously for several hours, but it wasn't until 30 hours later that the 1700 tonne riverboat finally floated.
Thankfully, since then, it has been smooth sailing for the Murray Princess. It is now owned by Captain Cook Cruises, which runs a variety of cruises on Murray Princess.
The Murray River begins as a mountain stream in the Great Dividing Range in north-east Victoria and flows through more than 2500km of Australian landscape before it eventually empties into Lake Alexandrina in South Australia.
Aboriginal people have lived along the river since ancient times, the early European explorers travelled along it and it became a vital trading and supply route for the early settlers.
The Murray River has been, and continues to be, the inspiration for artists and bush poets who capture the beauty, hardship and charm of this magnificent and important waterway.
The river is the lifeblood for important agriculture in the country it passes through and there has been much debate about how to manage water allocation for growers while maintaining a healthy flow that can preserve and sustain the natural order along the river.
The tone for the cruise is set from the beginning when cruise director Martin Field and first officer Alysha Hermann give a relaxed and humorous introduction and safety briefing. The three-day cruise (there are five and seven-day options as well) will first take us downstream to Murray Bridge, then upstream as far as Salt Bush Flat before heading downstream again to Mannum.
There is a relaxed informal atmosphere. Life onboard is about socialising and enjoying the scenery from the common areas. The club lounge, the dining room, the sun deck and paddlewheel lounge (which offers a spectacular view of the huge paddlewheel at the stern of the Princess) are all great places for striking up conversations with other guests.
Each of the decks are named after Murray River pioneers, Sturt, Randell, and Chaffey. My cabin is on the Cadell deck, named after Francis Cadell, a Scottish navigator and entrepreneur. He had a colourful history that included winning a gold medal for his exploits on the Murray River on the paddle-steamer Lady Augusta, failed business interests and involvement in whaling, trading and pearling before he disappeared in the Dutch East Indies in 1879.
The cabin is small but comfortable. It has twin beds, a wardrobe, drawers, a small writing desk and a compact bathroom with a shower cabin, vanity and toilet.
The people on board this cruise are generally retirees but there are a few young 'uns as well. Danish couple Henrik and Ellen are on the last leg of a two-month Australian adventure that began in Darwin, and Canadian businessman Graham is travelling with his mother Jeanette on a trip "Down Under".
To see the full story click here.
A message from Travel Editor Stephen Scourfield...
Thanks for reading us – we value your continuing interest and our connection with you.
But as our readers increasingly move to digital, we have to keep up with them.
As I'm sure you'll appreciate, there are costs involved in doing what we do for you.
To support Travel, reading the full story now requires a digital subscription (it's $1 a day for full access to thewest.com.au, for all your devices).
If you have the newspaper home delivered, you may already have complimentary premium access to thewest.com.au and our digital editions.
And we have other packages, including $9 a week for the weekend papers and everyday digital.
Stephen Scourfield, Travel Editor
Fact File
Perth to Adelaide is less than a three-hour flight. Qantas, Jetstar and Virgin all fly to Adelaide with prices starting from about $290 for a return ticket on Jetstar.
Murray Princess departs weekly from Mannum, South Australia, with a choice of three, four and seven-night itineraries. Early Booking Saver Fares start at $849 per person, twin share, for a three-night cruise including transfers to and from Adelaide or secure carparking in Mannum, onboard accommodation, all meals, onboard activities and most shore excursions. For more information, phone Captain Cook Cruises on 1300 729 938 or visit murrayprincess.com.au.
SeaLink's 2 Day Best of Kangaroo Island Tour departs daily from Adelaide. Prices start from $629.50 per person, twin share including morning pick-up and evening set down at selected Adelaide CBD and Glenelg hotels, return SeaLink coach and ferry travel to Kangaroo Island. Phone SeaLink on 13 13 01 or visit www.sealink.com.au.
Disclaimer
Mogens Johansen was a guest of Captain Cook Cruises and Sealink. They have not seen or approved this story.