Arrivals & Departures

Threatened hare-wallabies released as Dirk Hartog Island becomes "ark" for native species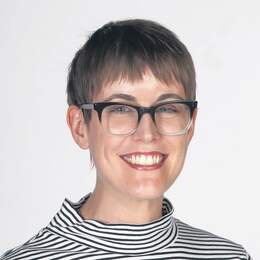 WA's biggest island now has 24 very cute new residents after hare-wallabies from two threatened species were translocated to Dirk Hartog Island National Park recently.
A total of 12 banded hare-wallabies and 12 rufous hare-wallabies were caught by staff from the Department of Biodiversity, Conservation and Attractions at nearby Bernier and Dorre islands and released in the southern part of the national park.

Their release follows the baiting, trapping and monitoring of feral cats on the island over the last three years. It's part of the first stage of the Return to 1616 project, which aims to restore Dirk Hartog Island's vegetation and habitats to how they would have been when Dutch sailor Dirk Hartog landed more than 400 years ago.
Over the ensuing centuries, sheep and goats were grazed on the island and feral cats were introduced. Some native species — such as the western barred bandicoot, chuditch, woylie, boodie and western grasswren — did not survive the changes to the island's ecology.

So far, Return to 1616 has been successful in ridding the island of sheep, while it's expected that goats and feral cats will be declared officially eradicated by mid 2018.
"Dirk Hartog Island is almost 63,000 hectares, which means it would be the largest island in the world to have either goats or feral cats completely eradicated, a massive feat, and one which has taken years of planning and dedication," Environment Minister Stephen Dawson said.
"There have been significant efforts to rid the island of feral predators, with no sightings of feral cats for nearly a year, which is a great sign because the re-establishment of a species such as the hare-wallabies would not be possible without the complete removal of feral cats."
The translocation of the hare-wallabies is the first time native animals have been released on to the island since the restoration project began. They'll be followed by additional mammals and one bird species over the coming years.
Kieran Wardle, who owns and operates tourism businesses including camping and an eco-lodge on the island, said the release of the hare-wallabies was "a significant milestone".
"It's a major step towards turning the island into an 'ark' for some of Australia's most threatened species and will become a major attraction for tourist from all over the world," he said.
"(My wife) Tory and I are looking forward to working with the department to develop a sustainable tourist interaction experience to view the wallabies in their natural habitat."
Top image by Richard Manning.
Categories