Three of London's best offbeat museums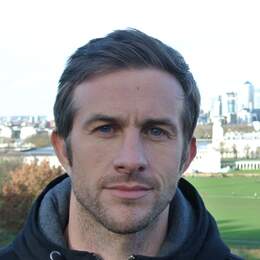 Tired of queing at London's big-name attractions? Try one of these three unusual "hidden" museums.
Most days in London, especially when the weather's not so good, it feels like every other tourist has had the same idea: hit the city's fantastic (and mostly free) cultural spectacles.
It's not uncommon to see crowds sluggishly snaking towards the British Museum, the National Gallery and the Tate Modern. It's the same story in South Ken, or South Kensington, where the Victoria and Albert, National History and Science museums attract hordes of visitors.
But if you don't have the appetite for queuing — or if you've already visited these icons and want to see something new — the city isn't short of intriguing alternatives. Smaller-scale and lesser-known, the following museums have their own unique charms, with decor and exhibits you're unlikely to forget in a hurry.
Sir John Soane's Museum
Sir John (1753-1837) was a significant figure in Georgian London. One of the leading architects of his day, he designed some of the original features of the Bank of England. He was also an avid hoarder of art, furniture and antiquities, and his wonderfully diverse collection, sourced from across the globe, can be seen in his former home in central London's Lincoln's Inn Fields.
A portrait of Sir John, aged 76, hangs above the fireplace of the library-dining room — the first space visitors enter in a property that, at his request, has been more or less untouched since his death. There's attention-grabbing stuff throughout, from paintings by Canaletto and JMW Turner and illustrations of 18th century London by William Hogarth to Greek and Roman sculptures and a sarcophagus carved for the pharaoh Seti and discovered in a tomb in Egypt's Valley of the Kings.
The museum is usually open Tuesday to Saturday (10am-5pm), but is at its most atmospheric on the first Tuesday evening of each month, when there's a late opening (6pm-9pm) and the house is candlelit as it would have been in Sir John's day. Be warned: there will be queues on these special evenings, with the first 200 people from 5.30pm receiving early entry.
Horniman Museum and Gardens
The South London suburb of Forest Hill doesn't tend to make too many tourists' itineraries. But it's home to one of the capital's most underrated free family-friendly attractions. Hedged by 6ha of tranquil, landscaped gardens, the museum was established by globe-trotting Victorian tea trader Frederick John Horniman, a keen anthropologist and gatherer of exotic artefacts and souvenirs.
A native Alaskan totem pole looms beside the entrance to a museum whose galleries were, according to Horniman, supposed to be "a pleasure and an education". There's something for everyone here, whether you fancy browsing flamboyant African, Afro-Caribbean and Brazilian masks, or perusing hundreds of stuffed birds and animals. A signature piece is an overstuffed walrus, hunted in Canada's Hudson Bay in the late 19 century.
In fine weather, the Horniman's grassy lawns are ripe for picnicking. From the elevated bandstand, there's a sweeping panorama of central London, with the Shard — Western Europe's tallest building — particularly striking from afar.
The Viktor Wynd Museum
If the above pair aren't quite macabre enough for your tastes, make a beeline for this surreal offering, a stone's throw from the Regent's Canal in Hackney, East London.
When it was unveiled in 2014, the Viktor Wynd Museum Of Curiosities, Fine Art and Natural History was touted by its creator, Viktor Wynd, as "the first all-encompassing museum to open in London since the Horniman in 1901". Critics have since described it as London's weirdest museum and a Little Shop of Horrors.
Behind the quirky shopfront, you'll find all manner of weird and wacky oddities, including a skeleton of an "illegitimate" 18 child, living coral, two-headed animals, dodo bones, celebrity body hair (from the actor and comedian Russell Brand, a former Hackney resident), and even rare prints by Pablo Picasso.
The bulk of the exhibits are in the basement, while on the ground floor there's a cocktail bar operated by the Last Tuesday Society, of which Wynd, an eccentric artist and collector, is "chancellor". Some visitors will need a stiff drink after touring the museum, which is open Wednesday to Sunday, 12pm-10.30pm.
Unlike Sir John Soane's and the Horniman, admission here isn't free. It's £5 ($8.55) but there's really nothing else like it in London — and you do get a cup of tea and a guide book with it.
Categories