Three Springs eternal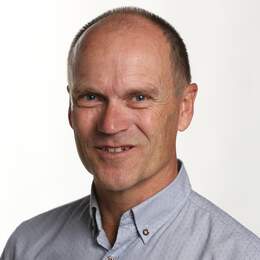 A town that boasts "the best butcher in the Mid West", the town of Three Springs also features several colourful murals of flora and fauna.
"Three Springs is a really good place for people to stop" shire president Chris Lane says as she takes me for a drive around town. "Ample parking, shops, playgrounds, toilets, we have everything you need."
Chris points out the town's attractions as we drive along. There are several colourful murals depicting local flora, fauna and industry, created by locals in the Mingenew and Three Springs painting group.
The 2.5km heritage trail is an easy walk around town with 22 informative plaques at points of interest.
We stop in front of the giant grain silos that dominate the town.
"They are no longer in use and we are in discussions with CBH on what their future will be. They are slowly falling in to disrepair and at the moment they are just decorative," Chris jokes.
Another landmark in town is an APC "armoured personnel carrier". It commemorates the 50th anniversary of the battle of Long Tan in Vietnam.
Ray Morgan, Vietnam veteran and RSL member explains to me how it got here.
"One of our RSL guys said we should get one when they became available so he went to Wodonga in Victoria and brought it home. It cost $6500 but then we had to get it here and build the shed to house it. When I was in Vietnam as a truck driver, these things would escort us going up to Nui Dat.
The Viet Kong didn't like them at all, they would disappear as soon as they heard them, so when I see this I think of safety," he said.
As we continue our tour of town, Chris also points out the accommodation options in town — there is the Commercial Hotel and a free eco-caravan park. The caravan park is not manned and there is no water or power but there is access to ablutions and showers at the swimming pool next door.
"Oh, and we have the best butcher in the Mid West — people come from everywhere to buy his sausages," Chris says before I say goodbye and head towards Mingenew.
Categories