Thrilling race car excitement right here in Perth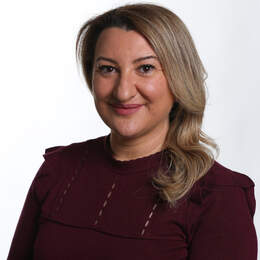 If car racing is the most fun you can have with your clothes on it would explain a lot about why Daniel Ricciardo is always grinning from ear to ear.
The WA-raised Formula One ace makes his sport look exciting and glamorous. And a state-of-the-art facility north of Perth is giving those who feel the need for speed the opportunity to get behind the wheel of a race car on a track for the ultimate adrenaline rush.
For the record, I'm no speed queen; the G force I once experienced on the drag strip at Perth Motorplex stunned me into silence. The things I do for my job. Also, a teenage experience on a theme park "mountain" — where I accidentally caused my sled to come off the rails at full speed — made me realise I am a danger to myself.
So you can imagine my reaction when I'm asked to experience first-hand Arise Racing's cars at Barbagallo Raceway in East Neerabup...
Still, curiosity always gets the better of me, which explains why I'm dressed in safety gear, sitting in Arise Racing's Drivers Lounge as coach BD Soutar-Dawson takes us through our driver training.
Super-thorough and well-spoken BD talks us through the racing circuit and explains the gear shifts and three-cone system that covers the brake and turn point and the throttle application at the apex. I start to question my sanity and zone out a little. Wait, did he just mention something about a string? And a glass of water? What is he talking about? What am I doing here?
In the real world, I drive a car that gets me from A to B; what I know about cars would fit on the head of a pin. I force myself to concentrate. But honestly, topics such as threshold braking, weight transfer and understeering leave me slightly bamboozled.
I'm surrounded by a group of mates who travel to Perth from the Gold Coast a couple of times a year especially for this experience. They love it and are thrilled to bits, but one look at my face and they are quick to offer words of encouragement. Bless.
Disclaimer
Grace Millimaci was a guest of Arise Racing.