Thrills and spills in the Swiss Alps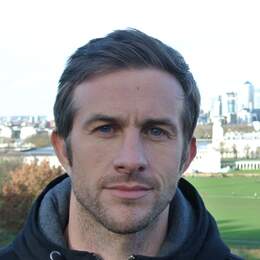 Switzerland might have an orderly, straitlaced reputation, but the Swiss certainly know how to have fun. 
Think of Switzerland and clocks and watches, chocolate and fondue, secret bank accounts and political neutrality tend to come to mind. Skiing and snowboarding, too, perhaps.
Despite their orderly, straitlaced reputation, the Swiss certainly know how to have fun.
They don't call their country the "Playground of Europe" for nothing. But these frolics aren't restricted to winter pastimes (which draw hordes to the pistes when white powder blankets the Swiss Alps).
From about May to October, when the snow has mostly disappeared, you'll discover this "playground" moniker is applicable year-round. Especially if you come to Interlaken, an alpine resort town wedged between two sprawling lakes in the canton of Bern, 55km from the Swiss capital of the same name.
In and around Interlaken, the options for fair-weather thrills and spills are as mind-boggling as they are pulse-rocketing; from sky diving and river rafting to jetboating and Vertical Rush (a treetop adrenaline booster with giant swings, speed lines and a BASE jump simulator).

Although an unseasonal downpour dashes my hopes of tandem hang gliding, I am fortunate to have a blue-skied summer's day for a canyoning trip with highly regarded operator Outdoor Interlaken.
Heading east from the town, with our chatty guides (who originate from some of the globe's other outdoorsy hotspots: Scotland, South Africa and New Zealand), we drive over the jaw-dropping Grimsell mountain pass.
Often unpassable due to blizzards and snowstorms from October to May, this serpentine route — which rises to an elevation of 2164m — looks much more welcoming with its verdant meadows bathed in sunshine. One of the many intriguing diversions en route — for Sherlock Holmes pilgrims, especially — is the Reichenbach Falls, where Sir Arthur Conan Doyle's fictional super-sleuth tumbled (apparently to his death) after an altercation with arch-enemy Moriarty.
We're descending from a rather steep height ourselves soon after. Fortunately, we're all secured, with harnesses and helmets, as we individually rappel, one after the other, 50m down the face of one of the region's most rugged canyons. Over the next few hours, we navigate the canyon's icy, snow-melt-fed waters and partake in myriad manoeuvres that present challenges, physical and mental. There are surprises around every corner: emerald green pools in which to leap and zipline into; humungous boulders to slide down and rainbow-tinged waterfalls to swim through (we're glad to be wearing thick winter wetsuits and also appreciate the occasional helping hand from our encouraging guides).
Tired but exhilarated, we dry off and have a leisurely Swiss cheese-fuelled picnic and beers on the cow-speckled meadows near the bottom of the canyon.
Another springboard for Swiss alpine adventures is Grindelwald, a quaint town 45 supremely scenic minutes away from Interlaken on the Bernese Oberland railway. A gem of the Jungfrau region, Grindelwald sits in the shadow of some of the alps' big boys, including the notorious Eiger (3970m), whose devilishly steep north face has long attracted hardcore climbers. I gawp at the snow-dusted Eiger — and its neighbouring almost-as-daunting mountains — on the soothing 25-minute gondola ride from Grindelwald to First.
In winter, First (2168m) is a magnet for ski and sledge bunnies but on my visit it's blissfully quiet (bar the faraway sounds of cow bells tinkling). Strolling past First's resting ski chairs, I hike a well-signposted trail that skirts past slopes still carpeted in snow, pine-tickled peaks and the still-frozen Bachalpsee lake.
I wallow in the crisp fresh air and the solitude, passing just a few scurrying marmots (alpine squirrels) and the occasional hiker (this part of the world has long been a favourite of Berghaus-and-North Face adorned visitors from Japan and, increasingly, China).

After a hearty meal (veal sausage, rosti and onion gravy), I sleep well at the lodge-style Mountain Guest House and restaurant, before popping next door to the First Flyer. It's a harness zip line that transports riders 800m at speeds of about 80km/h, with blurring panoramas of the valley (Grindelwald, with its clusters of stamp-sized, chalet buildings, looks like a model village).
Energy levels dipping after the past few days' exertions, I eschew the chance to hike (or scooter-bike it) back up to First and hop on the trusty gondola instead. Later, knees trembling a touch, I tread the First Cliff Walk, a new, free-to-use suspended 260m walkway that protrudes out of the mountain side, a stone's throw from the First gondola station and guest house.
I'm so distracted by the distant but-still mighty Jungfrau peaks that I briefly lose my grip. On my pen, that is. It wriggles through a gap in the metal grid of this snaking walkway and drops goodness knows how many hundred metres.
I'm not carrying a spare pen, but even though I won't be able to record my exact thoughts, I'll remember the most important stuff: that my knees are still trembling, my heart is thumping and my eyes have rarely admired a more beautiful view.
Disclaimer
Steve McKenna was a guest of Swiss Tourism.