Our World

Throwing in the towel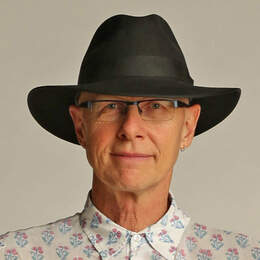 Stephen Scourfield gets to grips with a traveller's best friend.
It's the sort of idea that just might be left on the rack. But then, once you've absorbed it, World Towel Day isn't such a wet idea.
After all, there's piles more than a bit of fluff to write about.
Last Saturday was World Towel Day and it's a subject close to travellers' hearts.
We're presented with a bathroom full of towels of various shapes and sizes (see our gallery below!).
You don't need a particularly dry sense of humour to get a smile as you consider which part of the anatomy, precisely, each is tailored for.
We're told to hang them if we don't want them changed, leave them in the bath if we do, and sometimes we're entertained by a daily menagerie of towel art on our neatly made hotel and cruise ship beds. Whether being turned into a monkey or elephant actually dampens a towel's spirits or affects it emotionally, well, I don't know, but it could explain their hangups.
After all, they're mostly just a bunch of softies.
So, there you are. World Towel Day. It's a wrap.
TO WASH OR NOT
It has been calculated that laundry accounts for 16 per cent of hotels' water use. For years, many have asked their guests not to leave their towels for washing every day in an attempt to save both water and energy, and to introduce fewer soaps and detergents.
The American Hotel and Lodging Association has estimated this can reduce the number of loads of laundry washed by 17 per cent. It has also pointed out it extends the lifespan of towels, reducing replacement costs.
Towels experience a lot of wear and tear during gathering, drying, folding, storing and relocating when they get washed. If, as is widely recommended, bath towels only need washing after three uses, for hygienic purposes, doing so may also extend their life three times, over daily washing.
(I'll leave you to absorb that.)
My TOWEL TIP 1
When I arrive in a hotel room or ship cabin, I immediately lay one out flat and neat on a desktop to put my cables, connectors and devices on, so I don't miss one when we're packing.
My TOWEL TIP 2
One of the bath towel's greatest assets is to dry laundry. After washing small items in a basin, wring them out thoroughly. Lie the towel on the bathroom floor, then lie the items, evenly spaced on it. Roll the towel tight, and then walk along the length of the "sausage" a bit. It's a version of a technique I saw felt makers use in Kyrgyzstan. You'll be surprised how dry the washing gets.
TOWEL MUSEUMS
The Japanese prefecture of Ehime has a long history of making towels, so it's a fitting home for the Towel Museum Imabari.
The museum is in the mountains outside the city of Imabari, in an imposing architectural building.
The towel making process is explained, from start to finish, from raw cotton, through spinning and weaving on an automatic loom. A 40m long towel and dioramas made of towelling are displayed.
In one room there's a wall covered in 1800 spools of thread, and there are artworks made of towelling.
The Scandinavian Moomin is featured.
But the museum includes many other textiles and is incorporated into a big shop.
But a spokesperson explains: "Competition overseas has meant that 'just towels' are a difficult sell. Ehime is responding by bringing a new design sensibility and quality with the aim of differentiating its towel products. So the museum represents something of a challenge to the rest of the towel-producing world."
Towel Museum of Vietnam
In truth, it's more shop than museum, but the Towel Museum of Vietnam, on the first Floor of AEON Mall in An town, in Binh Duong province, does give an insight into the Japanese manufacturing techniques that make super-soft towels.