Time & place captured on the page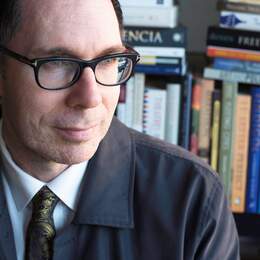 WILL YEOMAN selects works that will transport readers through poetry and prose
Displaced: A Rural Life
John Kinsella
(Transit Lounge, $30)
"While living in different countries, different cultural spaces, we have never tried to recreate what we've left behind in our journeying." To be up-front, I'm a friend and sometime collaborator of Wheatbelt poet John Kinsella. But I'm also someone who's experienced what it's like to grow up in a small rural town and to be, well, a little different. Displaced is not just a memoir. It's closer to a series of personal essays. Whether poetry or prose, writing is like breathing for John, and he does it just as often — that is, all the time. This gives Displaced an immediate, discursive, even extempore quality which is nevertheless considered and precise.
John writes of his beloved Jam Tree Gully, outside Toodyay, where he lives with his partner, fellow poet Tracy Ryan, and their son Tim. Of the violence perpetrated upon his younger self (including taking a beating at the Geraldton drive-in), other people and Australia's flora and fauna. Of sleeping rough and battling addiction. Of friends and relatives, near and distant. Of veganism, pacifism, poetry and environmentalism. Of how to be in the world and of the world — all the while doing no harm.
A Year in the Mud and the Toast and the Tears
Georgie Brooks
(Bad Apple Press, $28)
"Ah the rats. Yet another of the joys of country life. When we first moved into the cottage we could hear the pitter-patter of tiny feet. And I don't mean that I was pregnant again." As colourful as a medieval illuminated book of hours, Australian lawyer turned teacher and truffle farmer Georgie Brooks' rural memoir follows the rhythm of the months and the seasons as she and her family come to grips with life as hobby farmers in the Adelaide Hills. Summer: Georgie, her husband and two small children escape an Adelaide heatwave and head for the hills. The creekside 1840s stone cottage is gorgeous, the "farmlet" full of potential. Chickens and cows arrive.
Autumn: Georgie develops a new appreciation for rain, birds and the joys of homegrown vegetables. As the days grow shorter and cooler, painting the cottage takes up much of her time. Winter: it's cold. Very cold. And wet. And misty. But snug. Friday nights at the local and hosting a mothers' group at the cottage bring Georgie a warm glow. Spring: the hills are alive with the colours of shoots and blossoms and new life in general. A warm, gently humorous read that will have you smiling in agreement more than once.
Mudlarking: Lost and Found on the River Thames
Lara Maiklem
(Bloomsbury Circus, $33)
"It is the tides that make mudlarking in London so unique. For just a few hours each day, the river gives us access to its contents, which shift and change as the water ebbs and flows, to reveal the story of the city, its people and their relationship with a natural force." According to the Oxford English Dictionary, a mudlark is "a person who scavenges in river mud for objects of value". Lara Maiklem aka the London Mudlark (check out her Instagram feed @london.mudlark) has for 15 years been searching the muddy banks of the Thames for objects, "from Neolithic flints... to Victorian toys". In this thoroughly engaging and informative book, Maiklem takes us on a journey from east to west, from tidal head to estuary through Hammersmith, Vauxhall, London Bridge, Rotherhithe, Greenwich, Tilbury and more in search of lost treasure.
Treasure in the sense that nearly every object is valuable, because it tells a story. Like a terracotta fragment which turns out to be a piece of hypocaust, or box flue, from an ancient Roman central heating system. Or a 17 trader's token which, with the help of further research, enables Maiklem to resurrect "a long-forgotten Londoner". Or a 14 Belgian pottery whistle. Mudlarking eloquently reminds us there are many ways to write history.
This is an edited version of the original, full-length story, which you can read here.
A message from Travel Editor Stephen Scourfield...
Thanks for reading us – we value your continuing interest and our connection with you.
But as our readers increasingly move to digital, we have to keep up with them.
As I'm sure you'll appreciate, there are costs involved in doing what we do for you.
To support Travel, reading the full story now requires a digital subscription (it's $1 a day for full access to thewest.com.au, for all your devices).
If you have the newspaper home delivered, you may already have complimentary premium access to thewest.com.au and our digital editions.
And we have other packages, including $9 a week for the weekend papers and everyday digital.
Stephen Scourfield