Arrivals & Departures

Tinamirakuna recognises environmental restoration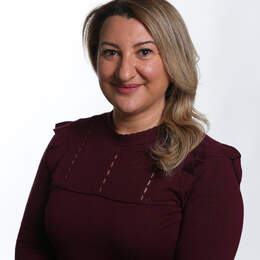 Virgin Australia has acknowledged environmental restoration in Tasmania by keeping with tradition and naming its new Boeing 737 after a body of water.

As a mark of respect for the traditional landowners, the Tasmanian Aboriginal Centre was consulted as part of the naming process — Tinamirakuna is the palawa kani name for the 189km Macquarie River.
Virgin Australia says the river forms the central part of a massive restoration program by Greening Australia in the region — Australia's biggest river restoration.
The airline is passionate about Tasmania's environment and is committed to helping to protect it, according to group sustainability general manager Robert Wood.
"We respect the importance of recognising indigenous place names, so this is a perfect opportunity to highlight the Tasmanian Aboriginal name for the Macquarie River — tinamirakuna," he says.
Tasmanian Aboriginal Centre land and heritage project officer Andry Sculthorpe says the plane's name recognises the connection Aboriginal people have with the land in Tasmania.
"Embedding Aboriginal names in projects such as this is a good way for the community to take up and respect the Aboriginal language and its place in the land," Mr Sculthorpe says.
Greening Australia development director Jonathan Duddles says the organisation is proud of its partnership with Tasmania's Aboriginal community to restore local landscapes so people and nature can thrive.
"Re-learning traditional land-management practices alongside contemporary science is important to ensure sustainable outcomes and recognition of the Tasmanian Aboriginal community's prior and ongoing connection to the land," he says.
"All our work is carried out in a way that respects Tasmania's traditional custodians, complements local farming businesses and encourages economic activities by creating jobs, engaging forestry and agricultural contractors, improving aesthetic and amenity values and stimulating tourism."
The river-restoration initiative — Tasmania, Island Ark — is rebuilding 6000ha of habitat to "reconnect the Central Plateau to the Eastern Tiers". This includes 35km along the Macquarie River and its tributaries.
"This new habitat is vital to enable wildlife to move across the midlands in search of food, shelter and breeding partners and to assist the land to adapt to the effects of climate change," a spokesperson says.