Arrivals & Departures

The tiny house trend meets eco-tourism on the UK's Isle of Wight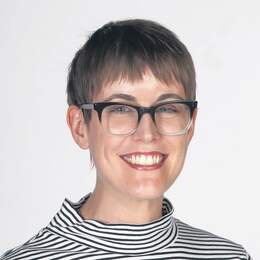 Spaciousness is typically a much-valued attribute when it comes to holiday homes and hotels, but bigger is definitely not better when it comes to a new accommodation offering on this picturesque English island.
Tiny Homes Holidays offers three different architect-designed "Tiny Homes" — named Hygge, Silva (pictured at top) and Eilidh — sleeping up to four people in two king-size beds or four singles.

Each is compact but equipped with the essentials, including a kitchen, shower and composting toilet, woodburning stove and an outside deck with seating and a barbecue.
Inspired by the tiny house movement of people opting to downsize and live more simply, the property also offers writers talks, craft workshops, yoga and other events in the multipurpose-studio.
Upcoming events include a Christmas craft weekend and a lingerie-making masterclass.

The three Tiny Homes are set adjacent to a forest on a property 10 minutes drive from the centre of the town of Cowes, which is connected to the British mainland by a ferry from Southampton.
The development also incorporates a number of eco-friendly features, including solar power and water recycling, and the owners have plans to eventually construct a further three Tiny Homes on the property.
Categories