Tips for choosing your new camera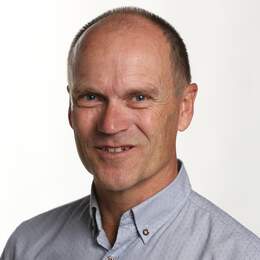 DSLR, compact or smartphone? What you need to consider when looking for the perfect piece of equipment.
Picking the perfect camera can be a very individual choice that will depend on the sort of photography you are doing. Do you need a feature- packed system camera with interchangeable lenses or can you get away with a small compact camera or a smartphone?
A smartphone or a compact camera combined with a large sensor system camera with a couple of zoom lenses could give you the best of both worlds.
Many of us already own a smartphone and the convenience they provide is indisputable. The inclusion of forward and rear-facing lenses makes it easy to switch between photographing scenes and selfies. Fully automated settings produce good-quality images in most conditions. And as manufacturers fit larger and better sensors into their smartphones, the quality continues to improve. But there are shortcomings with regards to controls and zoom lenses.
A good-quality compact camera will usually have a larger sensor, more shooting modes and a better zoom lens than most smartphones. Most compacts can also connect through wi-fi so it's easy to share your shots on social media.
An easy-to-use compact camera that you can keep in your pocket is easier to carry around than a larger and heavier mirrorless or DSLR kit.
But there are many reasons a camera with a bigger sensor is desirable. Combined with faster and better lenses, these larger sensors allow sharper pictures and make shooting easier in low light. The faster processors in a DSLR or mirrorless system improve the speed and accuracy of the light metering and auto focus, and these cameras have more advanced features and controls. So if you're looking for the best and enjoy taking control of the process of creating images, a DSLR and mirrorless and a couple of lenses is essential. A system camera is a bigger investment but it will allow you to add lenses and other equipment to your kit as your skills and interests develop.
Here are a few questions to ask yourself before buying your new camera.
What are you likely to use it for? Family pictures, landscape, portrait, sport or wildlife shots?
What are you going to do with the pictures? Share on social media, make albums, photobooks or large prints?
Do you need lots of features or do you prefer to keep it on automatic? Perhaps you'll take control of more features once you've developed your technical skills.
Would you prefer to look at a screen or a viewfinder?
Do you want a system camera to which you can add lenses and accessories?
How much weight do you want to carry? A tin of mints? A paperback? A bag of sugar?
The DSLR
Canon puts you in full frame - Canon 6D Mark II
The Canon 6D Mark II is good news for Canon fans looking for an affordable full-frame DSLR.
Buying a quality full-frame camera can be expensive but the new 6D Mark II is competitively priced and performs well.
The new model has a 26.2-megapixel full-frame CMOS sensor and Canon's latest DIGIC 7 image processor at its heart.
This powerful combination will give you better image quality and faster performance compared with the old model.
The Servo AF tracking and focusing is much better thanks to the Dual Pixel CMOS AF sensor-based phase detection autofocus system.
Other improvements in the 6D Mark II include a burst rate of 6.5 fps, 3-inch fully articulating LCD touchscreen, improved ISO range and built in wi-fi and Bluetooth, for remote control and image transfer as well as GPS. The camera can shoot 1080 HD movies and has a new 4K Timelapse Movie Mode.
Camera design and ergonomics has always been a Canon strength and this new model is no exception.
It's functional and intuitive to use and the weather-sealed body is just the right size, it feels nice to hold thanks to the comfortable grip. The mode dial is on the top left and a large control display and its associated buttons are on the right.
The touchscreen dominates the back, which also has the control dial and other dials and switches. The single SD card slot is on the right-hand side, with microphone and HDMI ports on the left.
I enjoyed using the 6D Mark II. I would have liked a dual card slot and full 4K video but all in all it is hard to fault. I use its big brother the 5D Mark IV for my daily work, which does offer some additional advantages for professional use, but it is hard to beat the value for money and quality of the new 6D Mark II.
It retails for $2568 (body only) compared with $4750 (body only) for the 5D Mark IV.
Disclaimer
The cameras were loaned to Mogens Johansen by Camera Electronic
Categories