Arrivals & Departures

Titanic Belfast named the world's best tourist attraction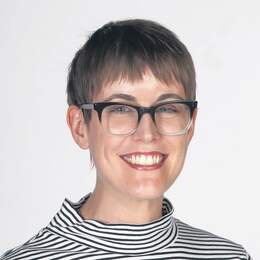 The Northern Ireland museum has taken out a top gong at the so-called Oscars of the tourism industry.
Titanic Belfast already lays claim to being the world's largest Titanic-related attraction. And now it can add another superlative, having been named the world's leading tourist attraction at the World Travel Awards in the Maldives.
Titanic Belfast emerged victorious from a pool of eight global finalists which included Ferrari World Abu Dhabi, the Las Vegas Strip, Mt Kilimanjaro, Machu Picchu and Sugarloaf Mountain in Rio. More than one million votes were cast from over 216 countries in the awards, which are known as the Oscars of the tourism industry.
The attraction, which opened in 2012, tells the story of the Titanic from creation to sinking on the site of the former shipyard where it was built via nine interactive galleries with special effects, dark rides, reconstructions and more.

There's also the chance to walk the decks of SS Nomadic, the last remaining White Star vessel, take a Titanic walking tour and explore the historic slipways where Titanic was built.
"The Titanic story captures hearts and minds throughout the world and at Titanic Belfast, this is no exception," says chief executive Tim Husbands.
"Our interpretation of the story and ability to engage with visitors on many different levels has been fundamental in winning this award."
As well as the award for Titanic Belfast, a whole host of prizes were announced at the recent World Travel Awards in the Maldives.
Among the awards were world's leading hotel, which went to the Jumeirah at Etihad Towers in Abu Dhabi; world's leading airline, which went to Etihad; and world's leading airport, which was Changi Airport in Singapore.
Royal Caribbean International won world's leading cruise brand and Norwegian Cruise Line won world's leading cruise line.
Among the prizes for destinations, Chile was the top for adventure tourism, Peru the top culinary destination, Maldives both the best beach and dive destination, Hong Kong the best city break spot and St Petersburg the leading cultural city destination.
In Australia, Gaia Retreat and Spa in the hinterland of Byron Bay was named world's leading resort.
Categories