Titanic tragedy haunts provincial Irish port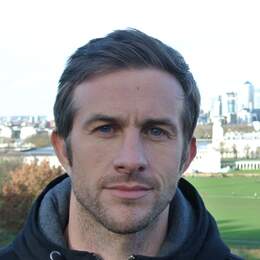 Memorials to Titanic, Lusitania colour Cobh life, writes STEVE MCKENNA
Like many people, my interest in the Titanic was piqued by James Cameron's 1997 Hollywood blockbuster, starring Leonardo DiCaprio and Kate Winslet. Since then, having trawled through countless exhibits in maritime museums and taken historical walking tours in cities with links to the doomed ship, I've discovered that not everything depicted in the movie was true.
There was Belfast, where Titanic was built; Liverpool, where the vessel was registered, and Southampton, where she departed on her maiden voyage on April 10, 1912. Now I'm in Cobh, or Queenstown, as this southern Irish port was known when Titanic dropped anchor here the day after departing Southampton.
Cobh was renamed Queenstown to commemorate Queen Victoria, who had visited the town in 1849, but the name reverted back again in 1922 after the foundation of the Irish Free State.
Cobh's streetscape retains its English influence, though, designed by Decimus Burton, an eminent 19th century London-born architect.
It's a nice place to mill around, sprinkled with nautical-flavoured pubs, pleasant cafes and delis (I recommend Seasalt), rows of sloping, brightly hued Victorian houses and a neat promenade with cannon and a bandstand.
Pause at Casement Square, where there's a memorial to the victims of RMS Lusitania, a British ocean liner torpedoed and sunk by a German U-boat off the coast of Cobh in 1915, resulting in the deaths of 1198 passengers and crew.
Hike up to Cobh's hilltop landmark, St Colman's Cathedral, which was inspired by the great medieval French cathedrals and built from 1868 to 1919. The cathedral organ has 2468 pipes — and esteemed choirs perform recitals here — while the tower has a carillon with 49 bells, which are chiming.
Masted vessels are a common sight, with some sailors belonging to the Royal Cork Yacht Club (established in 1720 and said to be the oldest yacht club in the world). Cruise ships still call in, too. Close to 100 are expected in 2020.
This is an edited version of the original, full-length story, which you can read here.
A message from Travel Editor Stephen Scourfield...
Thanks for reading us – we value your continuing interest and our connection with you.
But as our readers increasingly move to digital, we have to keep up with them.
As I'm sure you'll appreciate, there are costs involved in doing what we do for you.
To support Travel, reading the full story now requires a digital subscription (it's $1 a day for full access to thewest.com.au, for all your devices).
If you have the newspaper home delivered, you may already have complimentary premium access to thewest.com.au and our digital editions.
And we have other packages, including $9 a week for the weekend papers and everyday digital.
Stephen Scourfield
Categories