Travel Story

Top 10: Supersized USA experiences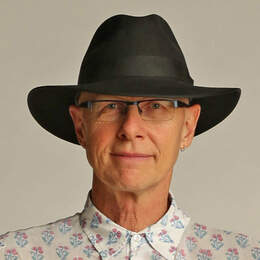 The States are so big it could take a lifetime to see everything, but if your time is a little more limited, we have suggestions for the essential sights and destinations that you won't want to miss.
New York City
It has to be done. I love it. Shows, restaurants, shops, museums, art galleries, Central Park, a boat up the Hudson River, out to the Statue of Liberty. All that stuff. But New York City is great for families too — it welcomed more than 17 million family visitors last year and in the past five years family visitation has increased by 30 per cent.
My absolute favourites there are as simple as a walk in Central Park, a visit to the Guggenheim Museum and then plenty of time at the American Museum of Natural History. It's completely brilliant.
Personally, I still think the Empire State Building one of the world's most beautiful (along with the story of it being built over just 11 months and completed in 1931). High-speed elevators shoot visitors up to an 86th floor observatory for $22. But also visit the Frick Collection on East 70th Street and Fifth Avenue — a private home and art collection.
Disney
Doing Disney is huge. The original was Disneyland, in Anaheim, California, which is now called Disneyland Park. It opened in 1955, the only theme park designed and built under Walt Disney's personal supervision. And the magic lives on.
And when better to visit than in this, Disneyland Resort's diamond anniversary. There are all-new evening spectaculars to mark "60 Delightful Years of Disney Magic".
The Disneyland Resort Diamond Celebration consists of three new night-time spectaculars, including Disneyland Forever — "much more than a fireworks spectacular, it's a street-to-sky experience sure to leave you in awe", says a spokesperson. Sleeping Beauty Castle at Disneyland Park and Carthay Circle Theatre at Disney California Adventure Park have been transformed with special Diamond Celebration enhancements.
But The Walt Disney World Resort (it used to be Disney World) is in Bay Lake, Florida, near Kissimmee. This is considered the flagship of Disney's international theme park empire. You name it, all things Disney are here — from characters and Disney animals (including gorillas) to rides such as Dumbo the Flying Elephant, Barnstormer and Big Thunder Mountain Railroad.
There is also the Disney Cruise Line, with its four themed ships.
Route 66
If you want to get a big slice of the US, this is still it — a 4000km transection between Los Angeles on the west coast and Chicago on the east.
It can be as easy as hiring a car (a big one) or a motorcycle (a very big one) and taking off, sorting accommodation as you go.
Some tour companies offer the whole thing packaged up or travel agents can help put it together. Kingman, Flagstaff (48km from Grand Canyon), Winslow, Albuquerque, Santa Rosa, Shamrock, Oklahoma City, Tulsa, St Louis, Springfield, Chicago. Yay. Route 66 is still known as the Main Street of America and with good reason.
New Orleans, Nashville, Memphis, Austin
If you want to follow a theme in the US, music isn't a bad one — and tootling round these will give you a real insight into not only the US mood and sound but also its recent and contemporary history.
From jazz to rock, from blues to country, New Orleans, Nashville, Memphis, Austin can all be hooked up into one trip — a muso's delight.
But here's another thought, too. The Musical Instrument Museum in Phoenix, Arizona, is, well, more than a "museum" in the old sense of the word and is great for families.
There's a theme of connection through music. The Geographical Galleries has instruments by region and country and through a supplied headset there's audio of what you're standing in front of, from the music of Africa to Bolivia. The Mechanical Music Gallery has instruments that play on their own and in the Experience Gallery, visitors can play many instruments. Margaret River luthier Scott Wise has an instrument in the collection.
Los Angeles & Las Vegas (oh, and the Grand Canyon)
We've decided to hit the west coast and the Los-Las double act is the go.
Plan a few days on the Californian coast in Los Angeles (people watch on Venice Beach, join a Hollywood celebrity tour, walk Rodeo Drive, don't miss the Getty Centre gallery) and then it can be as simple as jumping in a hire car (or on a bus).
The average driving time from southern California to Las Vegas is about four hours.
On the road to Sin City with Elvis singing Viva Las Vegas — now, that's getting in the mood. And now you're there ... drop in on Caesar's Palace, see the jumping fountains at the Bellagio, try bars such as the Mermaid Bar and Lounge (yes, it has "real" mermaids in a tank) and do a sightseeing double-decker bus tour for about $15.
And, as you are out and about, swing past the Grand Canyon.
Drive the West Coast
Perhaps we want a bit more looseness — a bit more "make it up as we go along". Driving the west coast can do that and give you great sights.
Welcome to the Pacific Coast Highway, a drive of up to 2700km along the coastlines of California, Oregon and Washington. One end is in Olympia, Washington, the other in Los Angeles, California, and the California coastline and the Pacific Northwest are the real jewels.
There are good prices on hire cars in the US, too.
Yellowstone National Park AND the Rockies
Yellowstone National Park is known as the world's first national park — certainly it's the US's oldest (established in 1872) and most famous and there's good reason that it attracts three million visitors a year.
From mountains to canyons, deep azure lakes to wildlife (bison and grizzly bears), it is also part of one of the world's biggest volcanoes, with plenty of thermal activity.
Old Faithful is the best-known geyser, of course. It is $US30 ($40) to drive a car in for a day but there are good tours, with the added benefit of the guides' explanations and descriptions. Yellowstone is part of the southern Rockies — and being anywhere near the Rocky Mountains is an elevating experience.
Montana, Wyoming, Colorado
Want country? This is it on a grand scale. Triple up on landscape by combining Montana, Wyoming and Colorado and take in anything from authentic cowboying to big rivers.
Colorado has some of the world's best commercial rafting, with trips from a few hours to days. There are eight main rafting rivers, with trips from beginner to advanced.
For an easy family run, aim perhaps for Brown's Canyon on the Arkansas River; for those who like a few more thrills, a rafting trip taking in The Gauntlet, Pine Creek and The Numbers, again on the Arkansas, should provide some highs. The upper Colorado River also has good water for families.
Seattle to Alaska
Cruising will give many travellers a nice, packaged-up way to see the high States, more specifically, the coast from the city of Seattle up to remote Alaska. Ships have been sailing this coastline since the gold rush of the 1880s to 1900.
Over about seven days, cruise passengers get a taste of Alaska as they visit ports such as Skagway and see glacier-carved fjords and forested islands along the Inside Passage.
Hawaii
Let's not forget the 50th US State, Hawaii. In some ways it is a destination all of its own. But we couldn't leave it out of a USA Guide.
Apart from the island's Pacific culture, Waikiki Beach on Oahu, Pearl Harbor and its historic sights, the active volcanoes on Big Island and its surf, this is a cruise-ship playground.
There are dozens of itineraries to choose from exploring the cluster of islands, from Maui to Kauai. Cruise companies such as Carnival, Princess, Celebrity, Royal Caribbean, Norwegian Cruise Line, Holland America and Silversea operate here.