Arrivals & Departures

Top 5 most popular national parks in the USA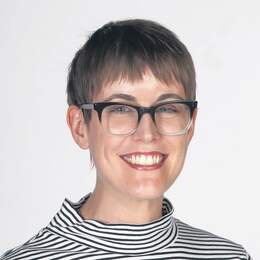 As the US National Park Service turns 100, we count down the most popular national parks in the States. 
August 25 marked a century since President Woodrow Wilson signed an act creating the US National Park Service in 1916.
These days the US National Park System includes more than 84 million acres including national parks, monuments, battlefields, historic sites, recreation areas and even the White House, and attracted more than 307 million visitors last year.
The United States' national parks include everything from the hottest and driest place in the US at Death Valley to Florida's Everglades and North America's highest mountain, Denali, in Alaska.
But here are the big-name draws: the five most popular national parks in the US, which attracted the highest number of visitors last year.
1. Great Smoky Mountains National Park
The United States' most visited park, the Great Smoky Mountains National Park attracted more than 10.7 million visitors last year. Straddling the border between Tennessee and North Carolina in the Appalachian mountain chain, it was officially dedicated a national park in 1940 and is today one of the largest protected areas in the eastern US.
The famous Appalachian Trail hiking route passes through the park, while its best-known natural features are its waterfalls, including the popular Laurel Falls, along with the mountain pass at Newfound Gap (pictured above) and Clingmans Dome, the highest mountain in the Smokies. The park is also known for its fly fishing, its collection of historic buildings including houses, barns and churches, and its wildlife, including elk, deer and a population of approximately 1500 black bears.
2. Grand Canyon National Park
Centring on one of the United States' great natural wonders, the Grand Canyon National Park was designated in 1919 and attracted more than 5.5 million visitors last year. Most of these visitors head to the canyon's North Rim and more popular South Rim. Much of the rest of the park is very remote.
In addition to taking part in hiking and mule trips, visitors to the park can take a rafting trip on the Colorado River and spot wildlife including bighorn sheep, deer, elk, mountain lions and more than 370 species of birds.
3. Rocky Mountain National Park
Wildlife viewing is rated the number one activity by the majority of visitors to this park in Colorado's southern Rockies, which has sizeable populations of elk, bighorn sheep and mule deer, along with moose, otters, bats, marmots and more than 280 recorded bird species. The park also has more than 480km of hiking trails, while its flat-topped Longs Peak is popular with climbers.
The Rocky Mountain National Park was dedicated in 1915 and has been added to over the years. Today it includes small glaciers and permanent snowfields among its mountains, grasslands and forests.
4. Yosemite National Park
First protected in 1864 and declared a national park in 1890, Yosemite, in California's Sierra Nevada range, is known for its many impressive waterfalls and also includes meadows, giant sequoias, granite rock formations and valleys. Nearly 95 per cent of the park has been officially designated as wilderness by the US Congress.
Most visitors head to the Yosemite Valley for popular spots including Tunnel View, Great Smoky Mountains National Park, Valley View, Yosemite Falls and Sentinel Bridge.
5. Yellowstone National Park
Located mostly within the state of Wyoming, Yellowstone is the oldest national park not just in the US but also the world, having been signed into law in 1872. It's famous for its geothermal features, including the Old Faithful geyser and the United States' biggest hot spring, the Grand Prismatic Spring. It also incorporates an active volcano.
The park's more than 2.2 million acres are home to diverse wildlife including wolves, grizzly and black bears, wolverines, lynx, coyotes, cougars, elk, moose and the country's biggest bison population on public land.
And rounding out the top 10...
6. Zion National Park, in south-west Utah, which is known for its scenic canyons
7. Olympic National Park, in Washington State, includes ecosystems from glacier-topped mountains to temperate rainforest and the Pacific coast.
8. Grand Teton National Park, in north-west Wyoming, incorporates the major peaks of the rugged Teton Range.
9. Acadia National Park, on the Maine coast, includes much of Mt Desert Island and other smaller islands.
10. Glacier National Park, in Montana on the US-Canada border, incorporates forests, alpine meadows, mountains and lakes.
The National Park Service is celebrating its birthday with special events around the US and free admission to all national parks from August 25-28. Go to findyourpark.com and nps.gov.

Main image credit: Sunrise at Newfound Gap, Great Smoky Mountains National Park, by Tony Barber/Getty Images.