Arrivals & Departures

Top five things to see and do in New Zealand's Northland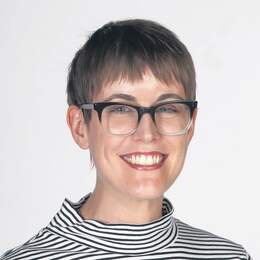 Many of us tend to think of New Zealand as being distinctly chilly, but Northland, in the far north of the North Island, is sometimes known as the Winterless North for its mild, sub-tropical climate. 
This finger of land between the Tasman Sea and the Pacific Ocean includes white sandy beaches, the Bay of Islands and kauri forests. It's also home to some of New Zealand's oldest traces of settlement, and some of the country's most important historic sites.

So what to do while you're there?

1. Cape Reinga
Although it's not quite the northernmost point of New Zealand (North Cape is further north, but is not open to the public), Cape Reinga is a spectacular spot nonetheless. It's where the Pacific Ocean meets the Tasman Sea, and holds a special spiritual significance for Maori people. There's also a lighthouse (pictured above), which makes a great spot for a photo.
2. Poor Knights Islands
Rated by Jacques Cousteau as one of the best dive sites in the world, the Poor Knights Islands are a marine reserve about 25km offshore known for their abundance of sea life. This includes more than 125 species of fish along with stingrays, corals, urchins, anemones, kelp forests and more living in its underwater caves, arches, tunnels and cliffs. The islands are also home to rare birds and the tuatara, a lizard-like reptile known as a "living dinosaur". Dive! Tutukaka is among the companies offering dive trips to the islands.
3. Hole in the Rock
One of the most recognisable landmarks in the Bay of Islands, the Hole in the Rock can be seen on boat trips such as Fullers Great Sights Dolphin Cruise, which also offers the chance to spot dolphins and other marine life.
4. Tane Mahuta
Tane Mahuta, the Lord of the Forest, is New Zealand's biggest known living kauri tree and is thought to be about 2000 years old. It can be seen on a short, easy walk in the Waipoua Forest, which is the largest remaining area of native forest in Northland.
5. Waitangi Grounds
Considered New Zealand's most important historic site, the treaty grounds at Waitangi is where Maori chiefs and British representatives signed the Treaty of Waitangi, considered the nation's founding document, in 1840. Visitors can visit the Museum of Waitangi, take a guided tour, watching a Maori cultural performance and try and meal cooked in a traditional hangi (earth oven).
With suggestions from Tourism New Zealand. Picture at top of Cape Reinga Lighthouse by Getty Images.
Categories