Arrivals & Departures

Top five: Unusual accommodation in NSW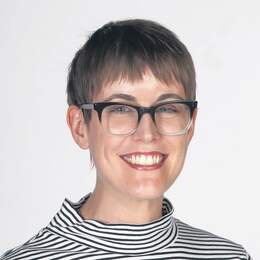 From a tree house for adults to an underground motel and a taste of the African savannah, there's no shortage of places to stay in New South Wales that are weird, wonderful or just a bit different. 
1. The safari tent
Offering an African safari experience without leaving Australia, Dubbo's Zoofari Lodge at Taronga Western Plains Zoo (pictured above) has safari-style lodges with African-inspired decor, king-sized beds and a view over a paddock where giraffes, zebras and eland roam.
The lodges are near a Guest House with a bar, restaurant, lounge and a saltwater swimming pool, while guests can take advantage of a private viewing of the zoo's African savannah exhibit.
2. The London bus
At Artisans Park in Turondale, a red double-decker London bus dating from 1949 has been converted to provide accommodation for four people. It's equipped with a wood heater to keep warm during the winter, along with decks to enjoy the spectacular views.
The property, about half an hour north of Bathurst, also incorporates sculptures and a cottage bed and breakfast.
3. The underground motel
In the small outback town of White Cliffs, locals make their homes mainly underground to escape the heat. Visitors can experience the underground life at the White Cliffs Underground Motel, where the rooms remain a constant 22-23 degrees year-round, with no heaters or air-conditioners required.
Having opened in 1989, the motel has grown to encompass 30 underground guest rooms and two above ground.
4. The tree house
Set in 600 acres of Blue Mountains bush, Wollemi Wilderness Retreat offers a range of accommodation including a spectacular treehouse. Set in the forest canopy, it's equipped with a spa, kitchenette, queen bed and a fireplace.
Guests can also choose from a number of cabins, a holiday house and other options including the Enchanted Love Cave, which has views across the valley.
5. A lighthouse keeper's cottage
The Montague Island Lighthouse, off the coast from Narooma on the NSW south coast, was built in 1881. These days, visitors can spend the night in the cottages formerly home to the lighthouse keeper and the assistant lighthouse keeper, which sleep 12 and eight people respectively.
The island is a protected nature reserve and is home to more than 90 bird species, including little penguins, along with a seal colony.
With suggestions from Destination NSW.