Arrivals & Departures

Top six tips for partying at Rio's Carnival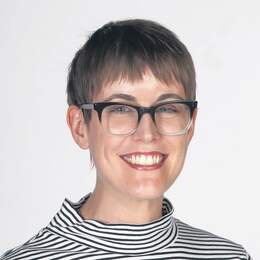 The world's biggest carnival will fill the streets of Brazil with music and dancing for five days in late February.
A spectacle of dancing, colour, music and extravagant parades will fill the streets of Rio de Janeiro when the world's biggest carnival returns to the Brazilian city in late February.
More than 2 million people a day typically celebrate in the streets over the five days of the Rio Carnival, which is held before the beginning of Lent each year and runs in 2017 from February 24 to March 1.
The festival is celebrated in almost all cities around Brazil, but the Rio Carnival is the biggest and best-known, attracting thousands of tourists from around the globe.
And if you're tempted to head over and join in the party, the team at Embratur, aka the Brazilian Tourist Board, have put together their top tips for making the most of the experience.
1. Join the celebrations
Rio de Janeiro is regarded as the epicentre of Brazilian Carnival, but all kinds of celebrations occur nationwide throughout the five-day festival. Allow time during your stay to visit other towns and villages such as Recife, Salvador, Sao Paulo and Ouro Preto, and you'll be rewarded with a delightful insight into amazing regional culture, food and music.
2. Plan early
Book your accommodation as soon as you know your travel dates to avoid missing out on your preferred location. There is a wide range of options available, ranging from hotel rooms to apartments to backpacker hostels. Prices will fluctuate during busy periods like Carnival but often the earlier you book, the better the rate.
One of the best-known features of Carnival is the beautiful, elaborate costumes. If you are keen to get your sparkle on by purchasing or hiring an outfit for the festival, again it pays to plan ahead. There are plenty of online options, just make sure you give the supplier accurate measurements.
3. Brazilian Carnival continues 24/7
Sleep becomes a rare commodity during Carnival, for locals and visitors alike. Particularly in the cities but also in some rural areas, you can expect street celebrations to run all day every day, with thousands of people yelling, whistling, singing and dancing their way to no specific destination.
The cacophony of samba beats, laughter and singing may make sleep difficult, but instead of trying to avoid it, do what the locals do and embrace it – you'll soon find their energy and enthusiasm is contagious. There are also lots of great food and drink options available to give you a boost, both in restaurants and at street vendors, including deliciously smoky barbecued meats and refreshing caipirinha cocktails.
A great way to enjoy a change of pace and escape the commotion of "blocos" (street parties) is to head to the beach. While the high-profile sands of Ipanema and Copacabana may be crowded, there are plenty of low-key options too.
4. Check your driver's licence
If you'd like to experience Brazil and Carnival by car and hold a current Australian driver's licence, you'll be allowed to drive in Brazil provided your stay is less than 180 days. If you plan to stay longer, you'll need to obtain an equivalent Brazilian licence.
Check the validity of your licence and identity documents like passports before you travel to ensure they will be current during your stay.
5. Money
While there are plenty of places to exchange currency and travellers cheques in Brazil, it's helpful to purchase some Brazilian money (the real) before you depart Australia, so you're free to make purchases as soon as you arrive. Once you've settled in, you can arrange additional local currency through most banks, travel agencies and authorised hotels. Most of the restaurants and shopping malls accept credit cards and you can withdraw money at most ATMs with your Australian bank cards. It is important to look at the back of your bank card to see which networks are listed to ensure you use the right ATM with a matching symbol.
6. Visas
Australians visiting Brazil for Carnival are required to have a tourist visa – this is not a complex process. You can lodge your application in person or by mail with the embassy of Brazil in Canberra or the consulate-general of Brazil in Sydney. Applications in person require an appointment; tourist visas, when requested in person, are usually processed for the next working day. For more information contact visto.camberra@itamaraty.gov.br or visa.sydney@itamaraty.gov.br.
Lead photo of Rio Carnival courtesy of Riotur/Embratur.
Categories