Top spots for art lovers off Florence's tourist trail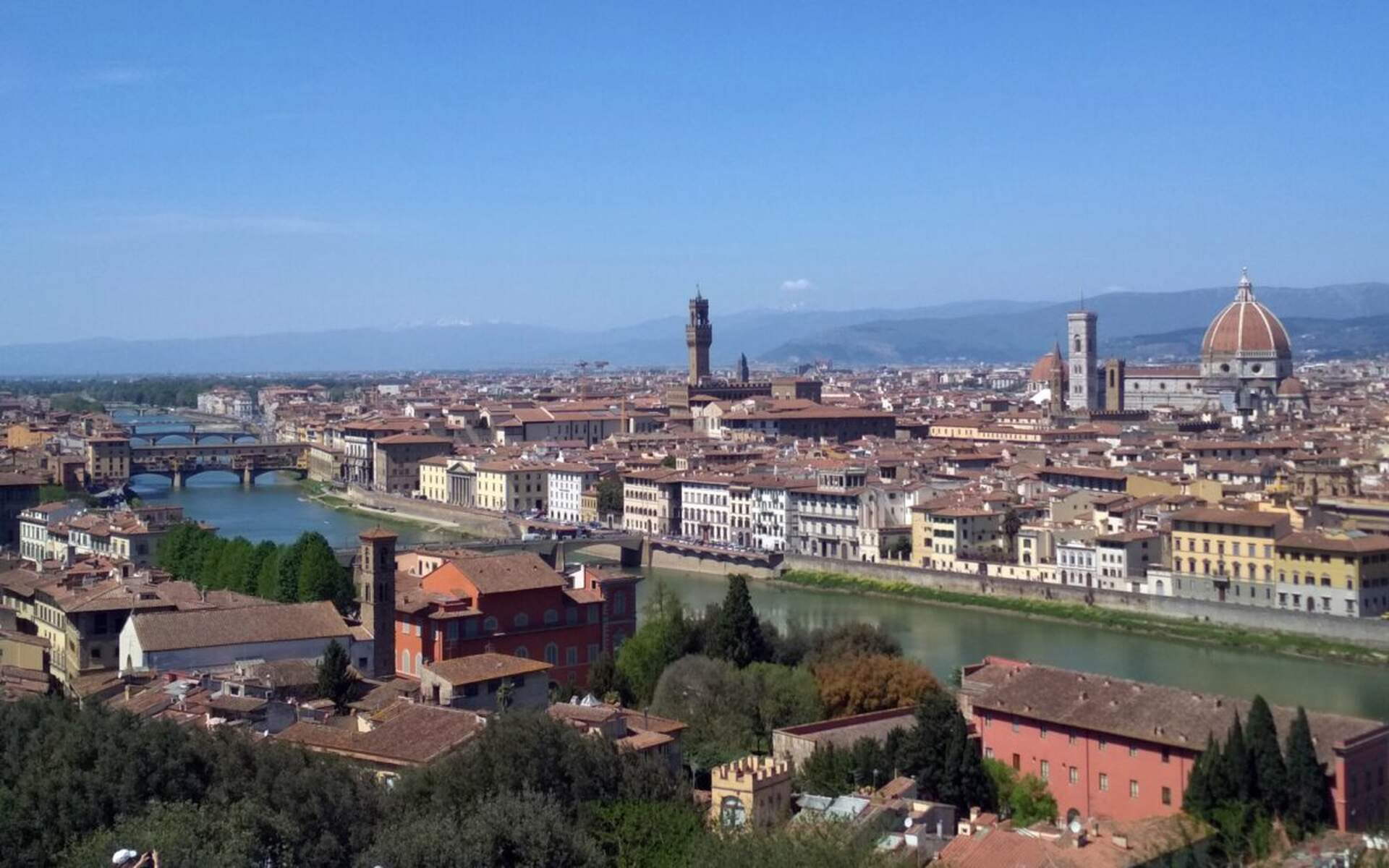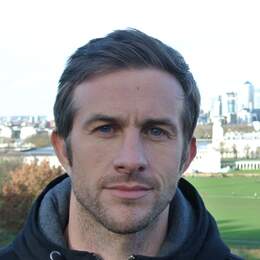 From the city's first gallery dedicated to modern and contemporary art to a neighbourhood renowned for murals and street art.
Sometimes Tuscany's most irresistible city can feel more hassle than it's worth, so packed are its historic streets and heralded galleries with tourist hordes and selfie sticks.
But, of course, Florence is worth it — even for repeat visitors.
It is, after all, one of Europe's most picturesque and culturally significant cities and despite the estimated 16 million visitors who pour in every year, vastly outnumbering the permanent population of 400,000, there are still plenty of quieter enclaves and secluded gems to discover.
One of my favourite new hideaways is Collezione Roberto Casamonti.
Tucked inside Palazzo Bartolini Salimbeni, a grand 16th century, Renaissance-era landmark a five-minute walk from the iconic, shop-lined Ponte Vecchio, this is billed as Florence's first gallery dedicated to modern and contemporary art, showcasing some of the 5000-strong private collection of septuagenarian Florentine art dealer Roberto Casamonti.
A wave of tranquillity strikes you as you swap neighbouring Piazza Santa Trinita for the marble-floored lobby of this palace.
Beneath classical columns and round arches is the kind of near-naked sculpture you'd expect to find in Florence's Renaissance art museums.
Scale the staircase, however, and upstairs you'll find a gallery space with works spanning the 20th century and up to the present day.
Many world-famous names are represented in this multi-room space, including Pablo Piccaso, Andy Warhol, Le Corbusier, Max Ernst and Paul Klee.
But the paintings I'm most drawn to — colourful, abstract, mesmerising — were crafted by Italian artists I'd never heard of before, the likes of Giorgio de Chirico, who founded the scuola metafisica (Metaphysical School) art movement, a forerunner to surrealism, in the years before World War I.
Others to catch the eye are the Cubist-tinged gems of Atanasio Soldati, the quirky canvasses of Giuseppe Capogrossi and enigmatic works from Lucio Fontana and Alighiero Boetti.
Adding to the pleasure of exploring the gallery are the period features and antique furniture, including elegant velvet sofas and decorative etchings on the upper levels of the inner courtyard.
Just before I leave the gallery, I notice a sign that says this was the first palace in Italy to be declared a National Monument in 1875. Another reason to pop in, I'd say.
If you'd like to enjoy more art without the hustle and bustle, take a left when you exit the palace and walk a minute to the River Arno and cross the Ponte Santa Trinita (said to be the oldest elliptic arch bridge in the world).
This will bring you over to the Oltarno district of Florence, a long-time haunt of students and creative types, where fewer tourists venture.
Wandering its web of shaded streets, you'll spot scores of murals and other bits of street art, including eclectic reinventions of iconic masterpieces by Blub, a renowned "guerilla artist".
As part of his aquatic-themed project, called L'arte Sa Nuotare — or Art Knows how to Swim — he's placed snorkel masks on the likes of the Mona Lisa, Birth of Venus and Girl with a Pearl Earring.
Another artist to leave his mark across Florence — but particularly in Oltrarno — is Clet Abraham, who's originally from France but has been living in Tuscany for years, decorating street signs with offbeat stickers. Don't be surprised to see no-entry signs chipped away at by little model sculpturists and one-way signs capped by angel figures with halos.
Clet has a shop-studio on the corner of Via dell'Olmo and Via di San Niccolo, where you can purchase replicas of his work — interesting gifts if you're after something beyond the typical Florence souvenirs such as mini replicas of Michelangelo's David.
If you're over this way, you'd be remiss not to climb the steps up to Piazzale Michelangelo.
This is hardly one of Florence's best-kept secrets — it attracts a steady stream of tourists throughout the day — but this hilltop expanse is large enough never to feel too cramped and, besides, it offers arguably the best view of Florence, with the Arno, its various bridges, the city's giant domed Duomo (cathedral) and a chain of verdant mountains in the backdrop.
Every time I'm in Florence, I come here.
And my partner — who's visiting the city for the first time — is clearly chuffed, snapping away on her camera, with a smile.
From up here, the whole city looks like a perfectly crafted piece of art.
Disclaimer
Steve McKenna travelled courtesy of Carnival Cruise Line. They have not seen this story and have not approved it.
Categories