Top time to take in northern sights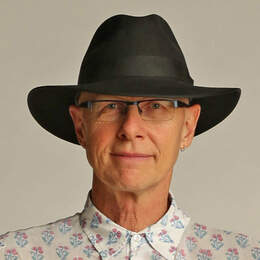 The Pilbara's best from now (May) until October, says Stephen Scourfield. Expect predictably mild and usually sunny days and cool nights. On some occasions in some spots, it may even touch freezing point.
EASTERN PROMISE
In Marble Bar, there's a heritage trail (maps at the visitor centre), Comet Gold Mine, with a museum and tourist stop 7km from town on the Comet Gold Mine Road, Chinaman's Pool, on an A-class reserve, and a four-wheel-drive is needed to explore Coppin's Gap, Doolena Gorge and Carawine Gorge.
Around Nullagine, a gold rush town established in 1888, and the site of Australia's first known diamond find, there's Beaton's Creek Gorge waterhole, Garden and Daylight pools, and the ancient rocks of Conglomerate Gorge.
UP IN THE AIR
Arrive by plane in less than two hours from Perth.
Virgin and QantasLink fly to Paraburdoo, on the doorstep of Karijini. Fly to Newman for East Pilbara and heading back into Karijini.
On the coast, fly to Karratha or Port Hedland. There are scenic flights from Port Hedland.
LOOK OUT, LOOKOUTS
Mt Meharry and Mt Bruce are WA's tallest mountains. The Federal Government's Geoscience Australia measures Meharry as the highest at 1253m. It's just over 85km from Tom Price. After leaving Great Northern Highway, there's about 16km of unsealed road and then a 21km track to the top, across Juna Downs Station and Parks and Wildlife land.
Meharry was named for WA chief geodetic surveyor Tom Meharry who led a party which discovered this was 15m taller than Mt Bruce, 62km to the north-west.
Mt Bruce and Mt Sheila are near Tom Price. Yes, really.
Towns like Tom Price, which is the highest town in WA, and Newman have good town lookouts.
STAIRCASE TO THE MOON
The full moon rises over mudflats when the tide's out, light splashing into the pools and giving the effect of a staircase between me and the great, bright globe of it.
Good spots to see it in the Pilbara, in the right conditions...
Onslow: First Avenue.
Cossack: Settler's Beach.
Karratha: Hearson's Cove.
Port Hedland: Cooke Point Caravan Park on Goode Street.
HELLO, NEWMAN
Kalgan's Pool. Down a 20km sand track just north of Newman. Great pool, magic spot.
Punda. Indigenous art site about 20km north-west of Newman, off the BHP Billiton road. Ask at Newman Visitor Centre for directions and free access permit.
Corunna Downs, a World War II air base from which many missions were flown, but which was never found by Japanese pilots.
GOOD BOY
The Red Dog Memorial in Dampier remembers the "Pilbara Wanderer" kelpie/cattle dog cross that featured in the book and movie Red Dog.
KARRATHA, FOUR VIEWS
TV Hill Lookout, via Millstream Road. Look out over Karratha, Nickol Bay, Burrup Peninsula.
Rotary Lookout, via Yaburara Heritage Trail. Views over west end of Karratha and towards the Burrup.
Salt Shaker Lookout, via Yaburara Heritage Trail. Look down Karratha's main street to Nickol Bay.
Searipple Lookout, off Searipple Road. Views over Nickol Bay and mangroves from east of the city.
MINE HOSTS
To complete the geology story, see where it's taken us in the modern era. There are 1 1/2 hour tours of BHP Billiton Mt Whaleback Mine, leaving Newman Visitor Centre at 9.15am from Monday to Sunday.
There are also tours of Rio Tinto's operations at Tom Price.
POINT SAMSON
Point Samson Peninsula has great beaches.
Stroll on Settler's Beach and view Roebourne, Wickham, Point Samson and Cape Lambert from the lookout.
WATER NEAR NEWMAN
Eagle Rock Falls and Pool. Popular for picnicking and camping.
Three Pools. Formed by a three-tiered cascade. The track to this gorge is rough.
Stuart's Pool. Rock track (nicknamed the "two tyre track").
Ophthalmia Dam. Holding back 16sqkm of water, the dam was built in 1981, modelled on the only other one of its kind, in Israel.
Details from the Newman Visitor Centre.