Top tips: How seniors can save on travel insurance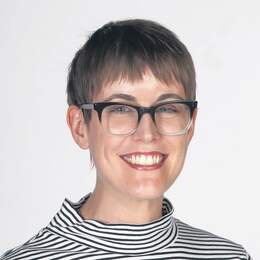 Travel insurance can be expensive for older travellers — but this simple tip can provide significant savings.
Travel insurance can be a major hassle for older travellers, who are often affected by the age limits, higher excesses and conditions such as reduced cover and restricted travel periods imposed by many insurers.
Then there's the cost: most insurers have higher premiums for older travellers, and some raise prices from age 50.
However, according to New Zealand-based travel insurer Travelinsurance.co.nz (TINZ), there may be a way around the latter: buying your travel insurance before your birthday.
According to TINZ director Natalie Ball, cover depends on the age you are when you buy the policy, not the age when you travel. Travel insurers allow people to buy insurance up to a year before departure, she says, so if you're approaching a birthday that may bump up your premium, you can take advantage of the superior conditions and cheaper price available to your current age group by buying yours early.
"Insurance premiums can vary dramatically for those around the 65- to 70-year mark," Ms Ball says. "If you are on the cusp of a big birthday, it pays to get in quick with your cover."
For example, she says a 69- year-old buying insurance with TINZ for a six-month US road trip could save more than $800 by buying it before their 70th birthday, which would raise the premium from $1142 to $1969.
Seniors should watch out for higher excesses and lower benefit limits on medical cover, and for more restrictive trip- length durations — with TINZ, for example, a 69-year-old can buy a policy for up to 18 months of travel but people aged 70 and older can get policies only for a maximum of six months.
"Travel insurers price for risk, which can mean that senior travellers planning a long-awaited gap year can find extended cover hard to find.
"If you're planning to travel, buying your insurance before your birthday can allow you to travel for longer."
Ms Ball also advises booking early to get the most out of your policy's cancellation cover — "we recommend all travellers organise their travel insurance as soon as they've booked flights" — and taking the time to understand your policy.
"To understand seniors' age restrictions, duration limits and excess increases, read the PDS and if you need anything clarified, call the insurer."