Book a holiday: Top travel reads for summer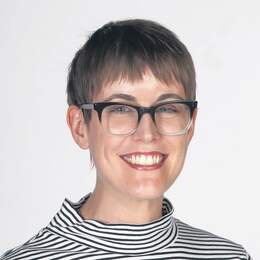 There are few better travel companions than a good book, whether it helps you while away a lazy day on holiday or transports you far from home without ever leaving your backyard. 
With the festive season fast approaching, we've put together a selection of reading suggestions for the bookish traveller on your Christmas gift list — or to accompany your own summer travels.

For the globetrotting cook
"There is little we look forward to on the road more than a good meal but eating while travelling is about more than just the hunt for your next feed." So writes the multi-talented TV cook and author Adam Liaw in the introduction to his latest book, Destination Flavour, a companion to the SBS television series of the same name. For Liaw, food is also about people, history and culture, and so Destination Flavour includes profiles of some of the people he's met on his travels, alongside 80-plus recipes inspired by places in Australia, New Zealand, Scandinavia and Asia. Combining the stories of characters ranging from geishas to Sami reindeer herders with recipes including pearl meat som tam, banh mi camel burgers and sea urchin pasta, it's likely to inspire wanderlust — and your appetite.
Destination Flavour, by Adam Liaw ($50)
For the thrillseeking plane spotter
"Is there any human activity, any at all, more suited to an anthology of horror and suspense stories" than flying, asks Stephen King in his introduction to Flight or Fright, a collection of 17 "turbulent tales" about all of the things that can go wrong when you're up in the sky aboard an aeroplane. Encompassing tales of ghost planes and gremlins, the anthology is billed — with tongue presumably in cheek — as "ideal airplane reading, especially on stormy descents", and includes new and classic stories by the likes of Ray Bradbury, Roald Dahl and Arthur Conan Doyle, along with King and his co-editor Bev Vincent. It's possibly not one for the nervous flyer in your life.
Flight or Fright, edited by Stephen King and Bev Vincent ($33)
For the wayfaring bibliophile
In the mid-90s, the Scottish community of Wigtown was facing an uncertain future following the decline in local industries. Then in 1998, it became Scotland's official "book town", and today is thriving, filled with bookshops and home to a major literary festival. It's just one of the 40-odd "paradises of the printed word" profiled in Book Towns, ranging from Hay-on-Wye in Wales — the originator of the concept — to Bowral in New South Wales. Each has a distinctive approach — the children's book town of Lilleputthammer in Norway, for example, is a miniature copy of the main street of nearby Lillehammer. And, as author Alex Johnson writes, "by visiting these towns you are not only helping to save the printed book; you are helping to keep communities alive".
Book Towns, by Alex Johnson ($30)
For the armchair traveller
Death at Sea is not a travel book, strictly speaking, but few authors transport their readers to another place quite like Italian bestseller Andrea Camilleri, whose phenomenally successful Inspector Montalbano detective stories, set in the fictional Sicilian town of Vigata, mix social commentary with crime fiction. This volume comprises eight newly translated Montalbano mysteries, in which we find our idiosyncratic (and famously food-loving) hero as a young man in the 1980s, investigating cases such as that of a woman who disappears with a million lire in her handbag. Imbued with wry humour and a strong sense of place, they'd make for ideal holiday reading — best enjoyed, I suspect, somewhere by the sea in Sicily.
Death at Sea, by Andrea Camilleri ($30)
For the roving oenophile
"Save the Earth; it's the only planet with wine." Such is the dedication that prefaces Journey Through Wine: An Atlas, a tour of the vinicultural world taking in 56 countries and thousands of years of history. Originally published in French, it runs the gamut of the origins of winemaking in 6000BC in Georgia right up to emerging present-day producers such as Japan and Poland. Clearly written and refreshingly unpretentious — noting that "humans invented wine before the wheel", the authors quip that "you could say they had their priorities right" — it's extensively illustrated with elegant maps and graphics, providing at-a-glance information about each region.
Journey Through Wine: An Atlas, by Jules Gaubert-Taupin and Adrien Grant Smith Bianchi ($70)
For the solo traveller
"Alone time is an invitation, a chance to do the things you've longed to do," writes Stephanie Rosenbloom in Alone Time: Four Cities, Four Seasons and the Pleasures of Solitude, a perceptive and evocative personal account of the pleasures of travelling solo. In it, Rosenbloom — a travel writer for The New York Times — explores Paris, Istanbul, Florence and her home city of New York. Weaving together personal experiences with discussions of scientific studies that shed light on the connections between solitude and happiness, she elegantly captures the pleasures of everything from visiting a museum by yourself to simply taking time in our hyper-connected world to be alone.
Alone Time, by Stephanie Rosenbloom ($28)
For the outdoorsy type
When writers Caroline Clements and Dillon Seitchik-Reardon set off on a journey around Australia, they had a very specific goal in mind: to find Australia's best places to take a dip. The result is Places We Swim, showcasing 60 swimming spots around the country, from ocean baths and beaches to pools and dams, all of them — as the authors put it — "eye-poppingly beautiful". The book goes beyond the realm of simple travel guide, however, to celebrate the special position swimming holds in the Australian psyche, and its ability to reach across dividing lines. "After all," Clements and Seitchik-Reardon write, "what is more equalising that being outdoors in near nakedness among strangers?"
Places We Swim, by Caroline Clements and Dillon Seitchik-Reardon ($40)
For the art lover
In 1906, the painter Kathleen O'Connor travelled from Perth to Europe with her mother and younger sister. The trip was ostensibly a holiday but O'Connor was — as WA novelist Amanda Curtin writes in her new book about the painter — a "woman on a mission", seeking the bohemian life of an artist in Paris, away from the city where her famous father, the engineer C.Y. O'Connor, had met such a tragic end. Part-biography and part-travel narrative, the extensively researched Kathleen O'Connor in Paris finds Curtin following in her subject's footsteps, tracing O'Connor's story from her early childhood in New Zealand to Perth, Paris and beyond — and asking, above all, what it means to live a life in pursuit of art.
Kathleen O'Connor of Paris, by Amanda Curtin ($35)
For the junior explorer
"How quick is a quokka? Can a quokka quack? Could a quokka be a queen? You'd have to ask a quokka that." So begins Can a Quokka Quack?, a quirky children's picture book that's every bit as cute as its marsupial stars. Local author Jolly Read captures the critters' cheeky appeal with her alliterative rhyming prose, which is accompanied by gently humorous illustrations by Natasha Lea. Cleverly, Read mixes in a little of the island's history, and plays on quokkas' reputation as WA's smiling, selfie-ready ambassadors. As she rhymes: "A quokka it is quoted is the happiest animal of all ... That's quite a reputation for someone who's so small!"
Can a Quokka Quack?, by Jolly Read and Natasha Lea ($22)
Categories