Tour Madagascar with Stephen Scourfield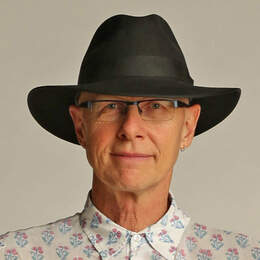 Join our Travel Editor on this once-in-a-lifetime trip to this fascinating island nation.
The other-worldly, eerie song of an indri lemur rings through the rainforest of Madagascar. For local Malagasies, this wailing resembles a father calling a lost son.
The indri, back and white and big as a small boy, moves effortlessly and surprisingly fast through the trees. To some it looks like a child in a panda suit. Me, too.
Here in Madagascar's Ranomafana rainforest, seeing the indri is one of my life's great moments. And there are many, here on the world's fourth biggest island.
... there are the children who cluster round and sing and laugh in a fishing village down on the south-west coast. The fleet of dugouts with outriggers comes in, under sails stitched out of fabric all-sorts and flour bags.
... there is an invitation by a witch doctor to attend a Turning of the Bones ceremony, the one day every seven years when villagers acknowledge ancestors, bring them from their tombs and rewrap them in silk.
... there is the zebu cattle market, with men in hats and wraps, leaning thin-legged on their sticks.
... there are the oddest plants, chameleons, birds. Madagascar, adrift in the Indian Ocean, has more than 200,000 species, 80 per cent of them found nowhere else — an extraordinary experiment in evolution.
... there are the boab trees and the spiny forest.
... and then there is the company and music of my good friend Diary Andrianampoina, one of the best guides I've ever travelled with, and an inspiring young man.
And we will be together again for a journey across Madagascar in August, and taking a Travel Club Tour of a maximum of 18 guests with us — organised in partnership with our good friends at Travel Directors, West Leederville.
It's exciting for me, also, because it's regional. We'll fly straight through with Air Mauritius — it's eight hours to Mauritius, a connection and then just one hour, 45 minutes to Antananarivo, the capital of Madagascar.
And Travel Directors have made the tour all-inclusive — flights, accommodation, meals, tips and gratuities — for $8170 per person, twin share. I know this is good value for all we will do and see. We have been very conscious of keeping the cost down, and also fitting it into a 13-night itinerary. Diary is now working on all sorts of special moments for the tour. It really will be a once-in-a-lifetime trip — the only one I ever plan to lead there. And I can't wait.
Fact File
The Travel Club Madagascar Tour, in partnership with Travel Directors, is from August 2 to 16. It costs from $8170 per person, twin share, which includes flights, accommodation, meals, entry fees and visa. The full itinerary and details are at sevenwesttravelclub.com.au/tours. Or phone Travel Directors on 9242 4200.
Stephen Scourfield and Travel Directors have an information night for the Madagascar tour on Tuesday March 21, starting at 6pm. It is at Travel Directors, 12/137 Cambridge Street, West Leederville. It is free but bookings are essential because places are limited. Phone 9242 4200 to reserve a spot.