Tour masters lay world at your feet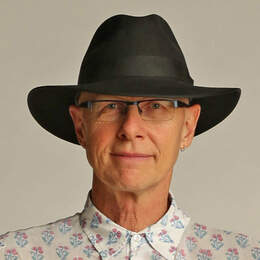 Our Travel Editor surveys Collette's rich offering of tours around the world... 
FROM JITNEY TO LUXURY
Collette's first tour, in 1918, was a 21-day trip from Boston to Florida in a hard-seated jitney bus. It cost $US68.50.
A jitney was a bus that carried passengers for 5¢, and Jack Collette hired one to take his tour passengers.
Collette has a jitney (pictured above) like that used on the first tour and Dan Sullivan says: "The jitney holds a special place in the Collette family heart."
To mark its centenary, Collette is running the tour again — yes, for $US68.50 — but in rather more comfort.
"Today's travel is very different from the travel of 100 years ago," points out Collette president Jaclyn Leibl-Cote.
Indeed, every journey with Collette starts with the comfort of a chauffeur in a luxury car collecting travellers at their front door, and it will end the same way.
TRUSTED FRIENDS & PARTNERS
A measure of my confidence in these trusted friends is that we partnered with Collette for a Travel Club Tour of the Middle East, visiting Abu Dhabi, Oman and Dubai. I joined our guests in Oman to share the culture and history of this "Switzerland of the Middle East".
And I will again partner with Collette.
We are planning a Travel Club Tour to Antarctica, with me there the whole way. For most who come it will be a once-in-a-lifetime trip.
For that, you need trusted friends, indeed.
I like Collette's approach and ethic. I like its honesty and values. We have presented two events for them — a high tea featuring their top tours, and a Round the World Dinner. I've shared their big birthday, and almost feel part of their extended family.
Trusted friends, indeed.
My pick of today's Collette tours: Collette tours all seven continents. There are a lot of tours to choose from but here's a pick of them to get you started...
UNITED STATES
Islands of New England: It includes Boston, Newport, Providence, Martha's Vineyard, Provincetown, Cape Cod and Nantucket. Eight days, 11 meals included. From $2749 per person twin share.

This is very much Collette's heartland. It is still based in New England, and there is no better company with which to explore the area. They have real, in-depth local knowledge, and a century of experience.
The Islands of New England tour travels from the cobblestone streets of Nantucket to a dry harvest cranberry bog. There is a visit to Plimoth Plantation to try old, traditional recipes, and learn more about the lives of Pilgrims who arrived on this coast.
There's even a Thanksgiving feast and the chance to "eat like a Pilgrim".
Collette has also built choice into the tour.
In Provincetown, travellers can either go on a whale-watching cruise or experience the sand dunes of Cape Cod.
After visiting Collette's hometown Providence, the tour continues to Newport, Rhode Island, scene of the victory of WA's Australia II in the America's Cup in 1983.
This is also the city of the extraordinary mansions of the Gilded Age of Newport.
Travellers will visit the artist colony of Provincetown and the islands of Martha's Vineyard and Nantucket.
Expect lobster and seafood along the way.
Major sites are visited in the comfortable city of Boston, including the USS Constitution Museum. On the island of Nantucket, there are picturesque beaches and lighthouses.
CANADA
The Best of Eastern Canada: Includes Montreal, Quebec City, Ottawa, Niagara Falls and Toronto. Eight days, 10 meals. From $1999 per person twin share.

Quebec has a rather olde worlde, European-style elegance — cobblestone streets and charming laneways.
And that's followed by thundering Niagara Falls, where guests feel the power from a boat. That's good contrast on this tour, which also has two nights each in Montreal and multicultural Toronto (in addition to the two in Quebec) — so the pace is good, too.
There's a night in Ottawa and, in each, a city tour. To understand more about the local environment and activities, it includes breakfast at a sugar shack and an insight into maple syrup making.
SOUTH AMERICA
The Complete South America: Includes Machu Picchu, Cuzco, Santiago, Chilean Fjords, Patagonia, Santiago, Buenos Aires, Colonia del Sacramento, Iguazu Falls and Rio de Janeiro. Twenty-three days, 38 meals. From $11,429 per person twin share.

The tour includes all the big sights and cities. But there's landscape, too. That's a great mix. In Peru, the tour goes to Lima and the Sacred Valley, and spends a full afternoon at the ruins of Machu Picchu. At Cuzco, guests get full insight into the Incan Empire.
In Chile, there's time in Santiago and a visit to an award-winning vineyard.
In Patagonia, the emphasis is on landscape at the Torres Del Paine National Park, and then there's a full-day cruise through the Chilean Fjords. Brilliant.
In Buenos Aires, it gets more urban, with a tango experience, and the colourful village of Colonia del Sacramento, Uruguay's only Portuguese settlement. A three-night stay gives plenty of time in Rio, with a visit to the Christ the Redeemer statue, of course.
ITALY
Italian Vistas: Includes multiple-night stays in Rome, Florence, Venice, on the Sorrento Coast and Stresa in the Lakes District. Thirteen days, 17 meals. From $2899 per person twin share.

This is Italy, on a plate — and the inclusion of all those meals means guests get a good taste of it, in every sense.
Let's start with three nights in Rome, which gives the time to really enjoy the city and its sights.
The story of Pompeii is told, and there's a boat trip to the Isle of Capri. Local guides bring places to life, particularly in Florence, the "Cradle of the Italian Renaissance".
There are beautiful artworks in the Academy Gallery, including Michelangelo's David.
The Leaning Tower of Pisa, the streets of Verona — the setting for Shakespeare's Romeo and Juliet — and a visit to a Tuscan winery and farm add to a strong and good-value itinerary.
IRELAND
Countryside of the Emerald Isle: Includes Dublin, Ring of Kerry, West Cork, Kinsale, Cliffs of Moher and Aran Islands. Nine days, 12 meals. From $3269 per person twin share.

The focus is on less-travelled roads, with plenty of old castles and charming villages. There are two nights in Dublin, Ireland's musical, sit-in-a-pub capital. But contrast is there, with a stay in a country farmhouse B&B, too. Guests cruise on the River Lee, travel the Ring of Kerry and see wild West Cork and the Cliffs of Moher.
Of course, there is the chance to mix with locals in Irish pubs — so much at the heart of society and culture here. As, indeed are the great restaurants of Kinsale. There's also a visit to Old Midleton Distillery, home of Jameson Irish whiskey.
JAPAN
Cultural Treasures of Japan: Includes Tokyo, Mt Fuji views, Japanese Alps, Kyoto and the Shinkansen bullet train.

Thirteen days, 21 meals. From $4949 per person twin share.
It helps to be with guides in Tokyo, and three nights there gives time to explore. There's ancient at Yanaka Ginza, and modern with the views from Tokyo Tower. Guests attend a tea ceremony and visit the Senso-ji Buddhist temple in Asakusa. Hakone Ropeway gives views of Mt Fuji, and the tour visits Matsumoto Castle.
In the Japanese Alps, there will be Hida beef and sake at a brewery, and at Kanazawa, the Omicho market.
I like having four nights in Kyoto, the cultural capital of Japan. There's the Golden Pavilion and Nijo Castle, home of the first shogun. Guests then take the Shinkansen bullet train to Hiroshima. UNESCO sites visited on the tour include Shirakawa-go, Nijo Castle, Itsukushima Shinto Shrine and Hiroshima Peace Memorial.
MOROCCO
Colours of Morocco: Includes Casablanca, Fes, Sahara Desert, Marrakesh and Medina. Ten days, 18 meals. From $3049 per person twin share.

Three nights in Marrakesh and two in Fes put time into the right spots. But it all begins with a night in Casablanca — and who could go there without dining at Rick's Cafe, from the 1942 film.
There's a walking tour in the holy city of Fes and a visit to its old market. Four-wheel-drives take guests to a Sahara Desert camp, and there's the UNESCO World Heritage site of Kasbah Ait Ben Haddou. In Marrakesh, guests have dinner in a palace.
Fact File
For planning and booking, contact travel agents and visit gocollette.com. 
Disclaimer
Stephen Scourfield was a guest of Collette. They have not seen or approved these stories.